Xenoblade Chronicles 2's latest update changes a couple of meme-worthy combat lines from enemy soldiers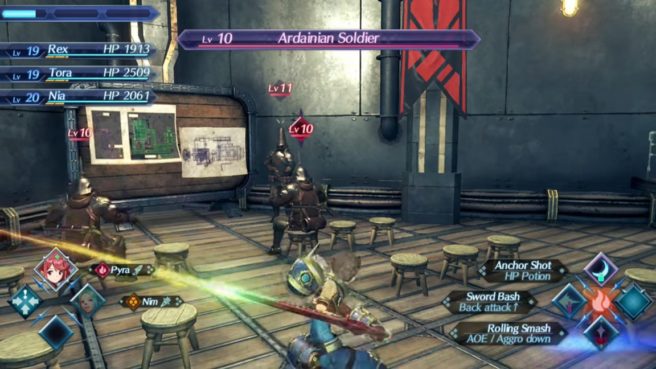 If anything has become a meme in Xenoblade Chronicles 2, it would be the battle dialogue from certain enemy soldiers you encounter. This has taken on a life of its own due to how often their lines are repeated, especially in short bursts.
These lines may ring a bell if you've played through Xenoblade Chronicles 2:
– "Think you can take me?"
– "Don't forget me!"
– "You're done!"
With Xenoblade Chronicles 2's update, these lines have either been modified or removed. "Think you can take me?" has been swapped with "Take that!". Also, "Don't forget me!" has been shortened to just "Don't forget!"
"You're done!" (or perhaps more appropriately, "yer done!") is still in place. I don't actually remember "Here's how we do things!", but apparently that one hasn't been touched either.
Here's a look at the combat lines in their original glory:
Leave a Reply