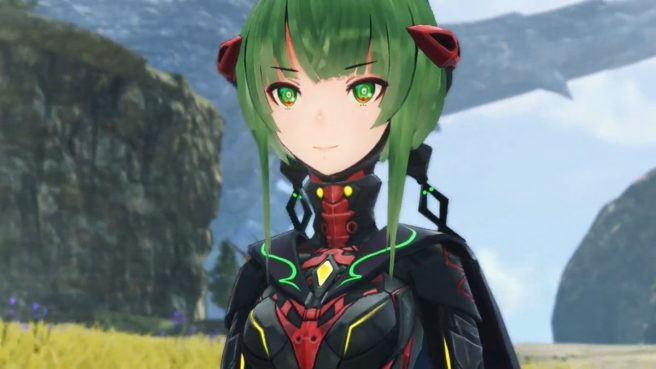 Ino is less than a week away from joining Xenoblade Chronicles 3, and we now have a few details about the character thanks to a post shared on social media today.
Ino was seemingly created by the Great Nopon – the tweet does not specify who this is. Interestingly, she introduces herself as an "Artificial Blade", though Noah and his friends remain suspicious of her. Xenoblade Chronicles 2 fans may point to Tora as the one behind Ino, though that isn't confirmed at this time.
Here's a clip showing Ino in Xenoblade Chronicles 3 with a conversation she has with the main cast:
Xenoblade Chronicles 3 will be releasing wave 2 of its expansion pack on October 13 in North America and October 14 in Europe. Aside from the new Hero Quest for Ino, Challenge Battles will be included in which players participate in consecutive battles against tough enemies. Accessories and special outfits can be earned by challenging stronger and stronger enemies.
Xenoblade Chronicles 3 will release wave 3 of the Expansion Pass by April 30, 2023. This comes with a Challenge Battle mode against difficult enemies, a new hero character and accompanying quests, and new character outfits. The fourth DLC wave, which features a new story scenario, will launch by the end of 2023 at the latest.
Leave a Reply