Xenoblade Chronicles 3 reveals Ino for Expansion Pass, out next month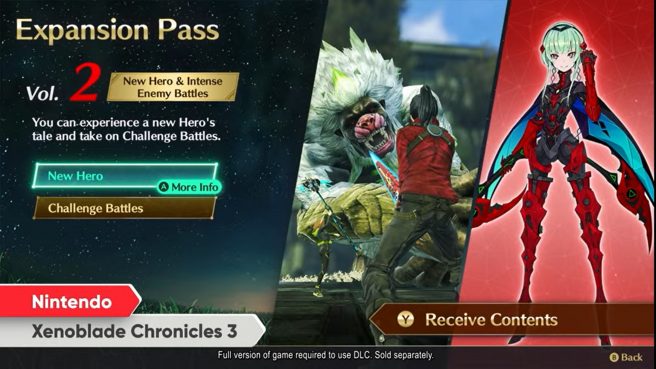 Nintendo and Monolith Soft have provided details about upcoming DLC for Xenoblade Chronicles 3 as part of the game's Expansion Pass. Wave 2 launches October 13.
Ino will be available as a new Hero, and players can complete her request to have her join their party. Challenge Battles will also be added with consecutive battles against tough enemies. Accessories and special outfits can be earned by challenging stronger and stronger enemies.
Xenoblade Chronicles 3 still has two more DLC drops to go. One of these, which is due out by April 30, includes a Challenge Battle mode against difficult enemies, a new hero character and accompanying quests, and new character outfits. The final DLC is planned to launch by the end of 2023 and is comprised of a brand new story scenario.
Leave a Reply