Xenoblade Chronicles 3 "Passage of fate" trailer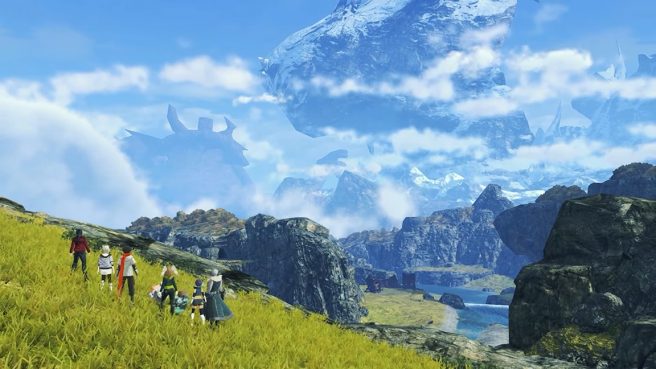 Nintendo has published a new "Passage of fate" trailer for Xenoblade Chronicles 3, which was just shown during the game's Nintendo Direct. This one is all about story, so keep that in mind if you're looking to stay entirely clear of spoilers.
Here's some information about Xenoblade Chronicles 3:
Bringing together the futures of Xenoblade Chronicles and Xenoblade Chronicles 2, this title will take players to the world of Aionios, home to two hostile nations.

Keves: a nation where mechanical technology was developed. Their armies are composed of units consisting mainly of combat vehicles. They use units of small, mobile weapons operated by soldiers riding them.

Agnus: a nation strong in ether, a magical technology. Their forces are built around units that specialise in ether combat, and they fight with small, mobile, autonomous weapons that use ether technology.

Six soldiers hailing from these nations, will take part in a grand tale with life as its central theme.
Have a look at the new "Passage of fate" trailer for Xenoblade Chronicles 3 below.
Xenoblade Chronicles 3 launches for Switch on July 29, 2022.
Leave a Reply