Xenoblade Chronicles 3 tech analysis, including frame rate and resolution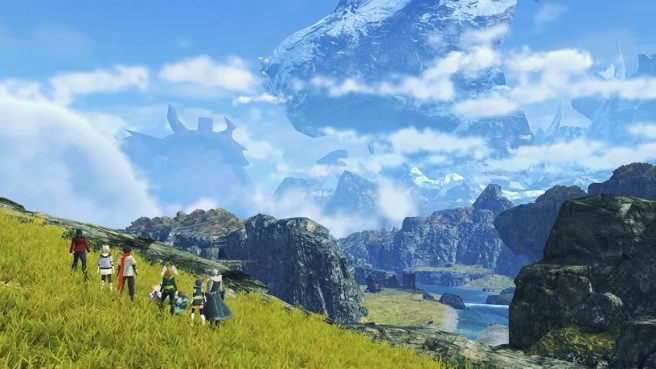 Xenoblade Chronicles 3 is just a few days away, and Digital Foundry has now come out with a technical analysis that tackles the game's frame rate and resolution. We also get to hear more a number of aspects as well.
Here's the full roundup of highlights:
– Improved visual quality and boosted image quality compared to Xenoblade Chronicles 2
– Seems to use temporal up-sampling feature
– Most common resolution in Xenoblade Chronicles 3 is 540p, but final output has an increase in visual detail
– Visible breakup can still occur
– One of the sharper high-end games running on Switch in portable mode
– Subtle warbling of the image during motion
– More realistic character proportions
– Game has improved inverse kinematic calculations to help foot placement adhere more realistically to the terrain
– Running animation now more closely matches the speed of movement of the character model itself
– Per object motion blur remains in effect during cutscenes and is utilized during gameplay
– Effect has relatively low resolution with visible speckling and pixelation, but accentuates fast animation
– High quality environment rendering, but there are constraints
– Sky combines a textured sky dome with a procedural cloud system that changes based on weather conditions
– Shadows don't adjust based on the sun position
– Long view distances, sharp texture work, strong art direction
– Game has a lot of pop in
– Things like rock formations, trees, and fields of grass pop into view, but slightly less jarring than past games
– Frame rate capped at 30 FPS
– Correct frame pacing used
– Performance varies based on complexity of the environment and size of the encounters
– Cutscenes operate at or near 30 FPS
– Most cut-scenes are real time, but some are pre-rendered
You can check out the full video from Digital Foundry below delving into Xenoblade Chronicles 3's frame rate, resolution, and more.
Xenoblade Chronicles 3 is due out for Switch on July 29, 2022.
Leave a Reply