Xiaomei and the Flame Dragon's Fist out next week in the west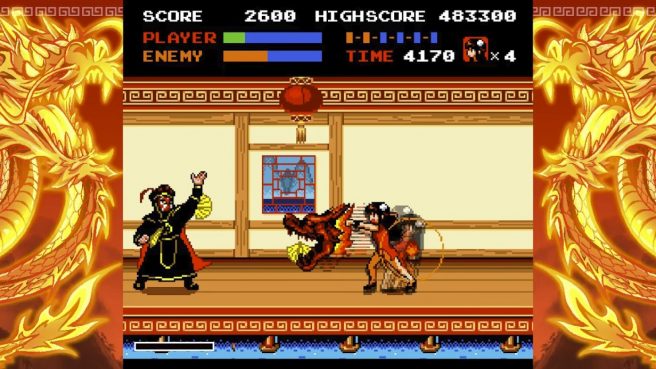 Thanks to Leoful and PiXEL, we have a final release date for Xiaomei and the Flame Dragon's Fist in the west. It's been announced that the title is slated for March 31 in North America and Europe.
Xiaomei and the Flame Dragon's Fist was confirmed for an overseas launch last September. It was originally slated for 2022.
Here's a bunch of information about the game:
A long time ago, the evil Dark Dragon was sealed away by Master Jin Shenlong high up on Mount Heian. It was believed that the Dark Dragon will grant those who can claim its great strength the power to rule the world.

Two sisters, Xiaomei and Xiaoyin, trained together at a village under Master Pailong. Xiaomei dedicated herself to learning the Flame Dragon's Fist, while Xiaoyin tried to master the Dark Dragon's Fist. Both of these kung fu techniques were like yin and yang, which helped to keep the world in balance.

As they underwent Master Pailong's training, Xiaoyin started showing a great hatred for the Flame Dragon Fist and tried to hinder Xiaomei's efforts. Could she have been influenced by the darkness?

One day, Xiaoyin disappeared, and about a month later rumors began to swirl that she was training at Mount Heian, the same place where the Dark Dragon was sealed.

Motivated by her strong desire to save her sister, Xiaomei finally mastered the Flame Dragon's Fist and sets off to find her.

Overview of the game

Save your sister from the darkness in this authentic 16-bit kung fu action game, releasing outside Japan for the first time!

Xiaomei and the Flame Dragon's Fist is a 16-bit kung fu action game that pays homage to retro kung fu games from the 80s and 90s. You play as kung fu heroine Xiaomei, who embarks on a journey to save her elder sister, Xiaoyin, from the evil influence of the Dark Dragon. Punch, kick, and unleash the Flame Dragon's Fist at enemies stopping you from saving your sister.

The game has been enhanced with new features and upgrades on Nintendo Switch. Experience a new story from Xiaoyin's perspective in Xiaoyin Mode, meet new characters, and unlock special content such as wallpapers and character illustrations. Enjoy new music from legendary former Namco composer Norio Nakagata (Zombie Nation, Genpei Tōma Den), sound effects by Hirofumi Murasaki (Shinobi III: Return of the Ninja Master, Clockwork Knight), and character voices by Suika.

Key Features

Time and execute kung fu moves against a horde of enemies and challenging bosses. Learn your opponent's moves and act accordingly!
Three difficulty levels and other gameplay options for players of all skill levels
Uncover the full story by playing as Xiaomei and Xiaoyin in their respective story modes
Enjoy authentic 16-bit kung fu gameplay with finely tuned pixel art, resolution, and colors
Unlock various content by playing and beating the game
Admire illustrations designed by Studio Vigor in Gallery Mode
Along with the release date news for Xiaomei and the Flame Dragon's Fist, we have a new trailer below.
Xiaomei and the Flame Dragon's Fist can be pre-ordered on the Switch eShop now. It normally costs $14.99, but you can grab it for $13.49 until April 10, 2023.
Leave a Reply