Yoko Taro hasn't finished Astral Chain yet, but he had strange predictions on where the story would go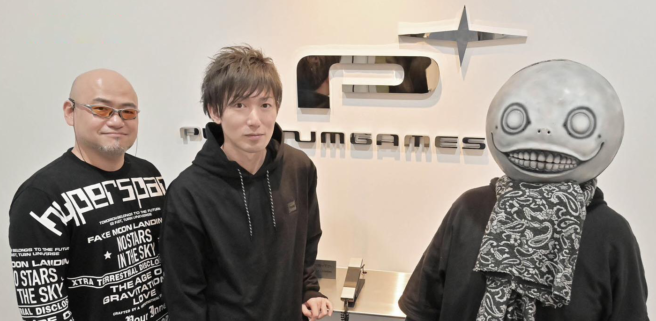 A recent issue of Famitsu has a lengthy discussion between Japanese game director and scenario writer, Taro Yoko (who is also the creator of NieR), and PlatinumGames' Takahisa Taura and Hideki Kamiya. The three chat about each other's games, their development style and their experiences. Yoko revealed some of his wild, early impressions of Astral Chain and where he thought the story to go.
We've translated the following:
Yoko, what were your impressions of "Astral Chain" after playing through it?

Yoko: I still haven't beaten it.

Taura: But shortly after release, you did send me that huge message that I couldn't make heads of tails of. (Laughs)

Yoko: Yeah, after I got to about chapter 2, I sent Taura my predictions for what the rest of the game's story was going to be. Didn't I say something about the Legions getting pregnant? I think I did.

Sounds like a very Yoko-esque version of "Astral Chain". (Laughs)
It sounds quite like him, considering the stories he's written for the Drakengard and NieR series.
Look forward to more translations of the interview from us soon.
Leave a Reply