Yooka-Laylee Kickstarter funds surpass £1 million, clears all initial stretch goal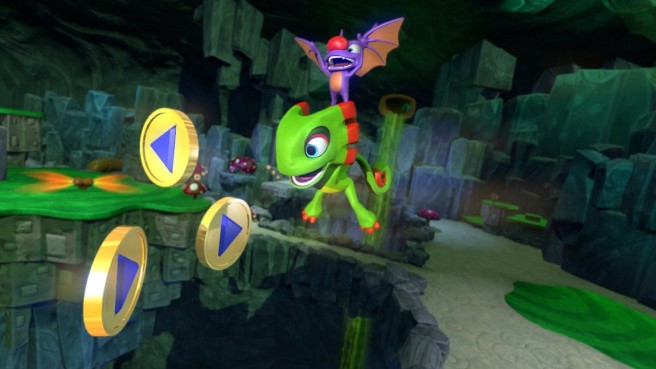 Playtonic's Yooka-Laylee Kickstarter hasn't slowed down since launching yesterday. The campaign has now raised over £1 million, and all stretch goals have been reached. Yooka-Laylee had already been guaranteed for Wii U, but thanks to the Kickstarter success, it will be on the platform day-one alongside all other consoles.
£1 MILLION! #YookaLaylee will release day-one on Wii U, PS4, Xbox One, Mac, Linux and PC! pic.twitter.com/Y0H3Y1cNjQ

— Playtonic (@PlaytonicGames) May 2, 2015
Here's a look at all cleared Kickstarter stretch goals: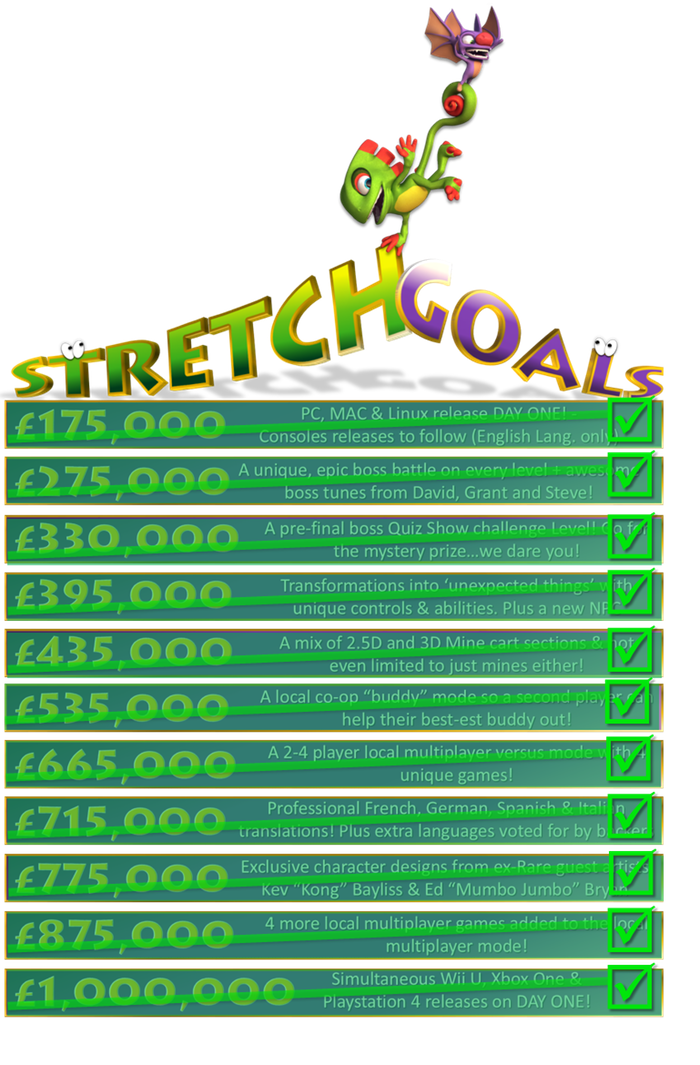 Next up for Yooka-Laylee is a N64 shader mode and a credits "GK Rap + Video" written by Grant Kirkhope. This will be confirmed at £1.1 million. Also planned is a developer walkthrough and commentary video at £1.2 million.
You can check out Yooka-Laylee on Kickstarter here.
Leave a Reply