Yooka-Laylee launches December 14 for Switch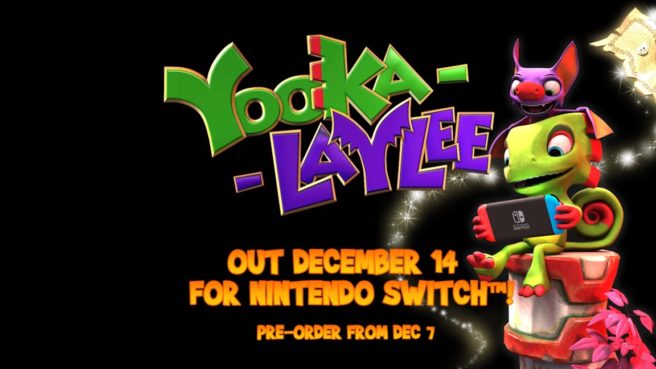 Yooka-Laylee is launching for Switch on December 14, Playtonic has announced. Pre-orders will start on the eShop beginning December 7.
Playtonic says that Yooka-Laylee "features a shed-load of polish and updates" on Switch. These include single Joy-Con play in all eight multiplayer games and a custom achievement system. Improvements that have been made to Yooka-Laylee over time will also be in the Switch version, including a new camera mode, control improvements, menu options, music, and more.
Playtonic added that the team "spent many, many months optimizing Yooka-Laylee" for Switch and received technical support from Nintendo and Unity.
Watch a new teaser for the Switch version of Yooka-Laylee below.
Leave a Reply