Yooka-Laylee reaches Kickstarter funding goal in under an hour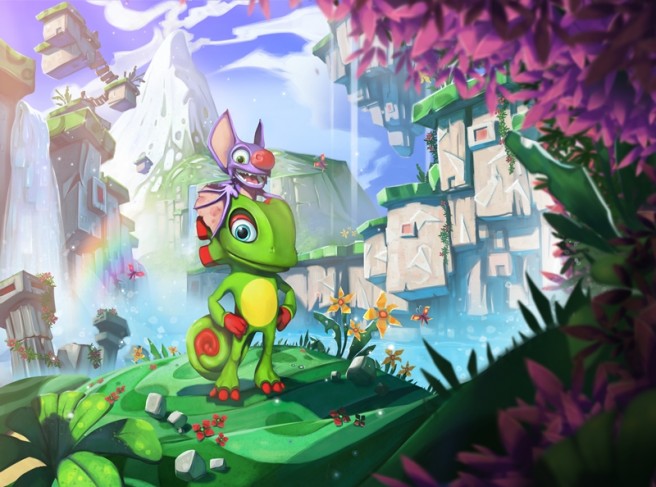 Yooka-Laylee may end up as one of the most-successful video game-related projects on Kickstarter. Playtonic just launched the campaign at 12 PM ET / 9 AM ET, and has already secured funding. The team was looking to raise £175,000 ($270,041) and that mark has already been surpassed.
Yooka-Laylee's Kickstarter has several stretch goals planned. These include 2.5D/3D mine cart sections at £435,000, a two to four-player local multiplayer versus mode at £665,000, and a simultaneous day-one console launch on Wii U and other platforms at £1,000,000.
You can find the Yooka-Laylee Kickstarter campaign here.
Leave a Reply