You can claim a Shadow Mewtwo amiibo card if you purchased Pokken Tournament on the eShop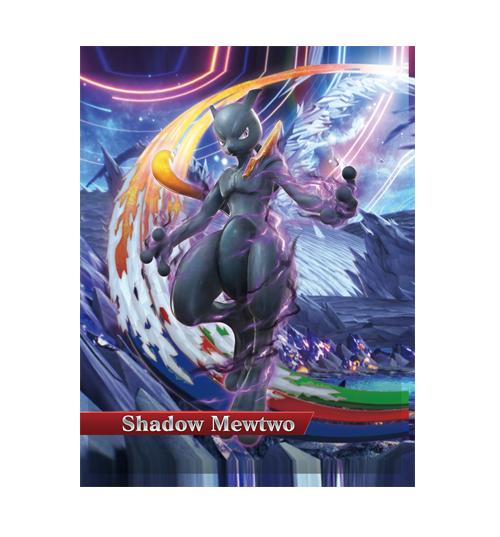 All first print-copies of Pokken Tournament come with a Shadow Mewtwo amiibo card. But what if you purchased the game on the eShop? Good news! You're entitled to a card as well.
There's a series of steps involved, but you should be able to nab Shadow Mewtwo by following instructions outlined on Nintendo's support site.
Here's the full rundown:
Register for our Nintendo Store. This is how we'll make sure that your shipping address in our system.

If you have registered before, please make sure that we have your recent shipping address by signing in to update your profile.
If you live in the US, click here.
If you live in Canada, click here.
If you live in Mexico, click here to contact us.

Email our support team. In order to qualify for this free offer, we'll need to verify your purchase history to confirm that Pokkén Tournament has been purchased. You'll be asked for the following information:

You'll be asked to provide the information below.

Email address – be sure to use the same email address you provided in your Nintendo Store registration from step 1.
Nintendo Network ID
Serial Number

To email us, click here.

Wait for us to review and process your request. After we confirm your Nintendo eShop purchase, we'll reply to your email with shipping information for your order. Please allow up to two weeks for processing time.
Leave a Reply