Youkai Watch anime confirmed for overseas territories, big new Level-5 franchise teased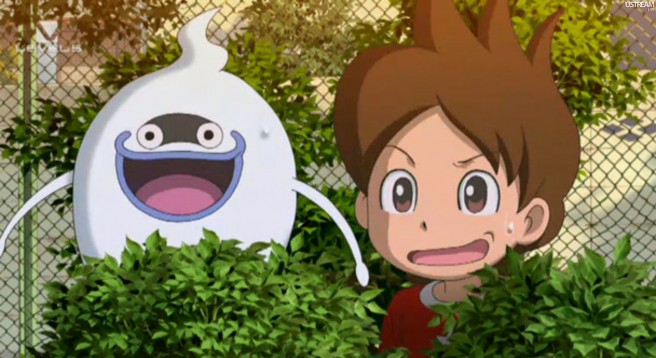 The Youkai Watch anime is heading overseas, Level-5 president Akihiro Hino confirmed to Wedge Infinity. Some character names will be changed, but popular names like Whisper and Jibanyan will be kept in tact. The anime will air in the United States, Europe, and other regions.
Also while speaking with Wedge Infinity, Hino teased a new franchise coming next year that will be even bigger than Youkai Watch:
"It takes a lot of time to craft new installments of Yokai Watch, but on some weeks, we're actually spending more time on our 'new title.' Around this time next year, I think we'll have something out that's different not just from Yokai Watch, but anything else we've ever done before. 2015 is going to be yet another big year of change for us. 2015 will be a year where we usher in a hit bigger than Yokai Watch."
With Level-5's unannounced franchise, Hino wants it to resemble the things he enjoyed as a kid, but more modernized. It will consist of games, anime, and manga.
Last but not least, Hino mentioned that Level-5 will not be moved to Tokyo since he wants to foster its current location of Fukuoka to be the 'Hollywood' of games.
Leave a Reply