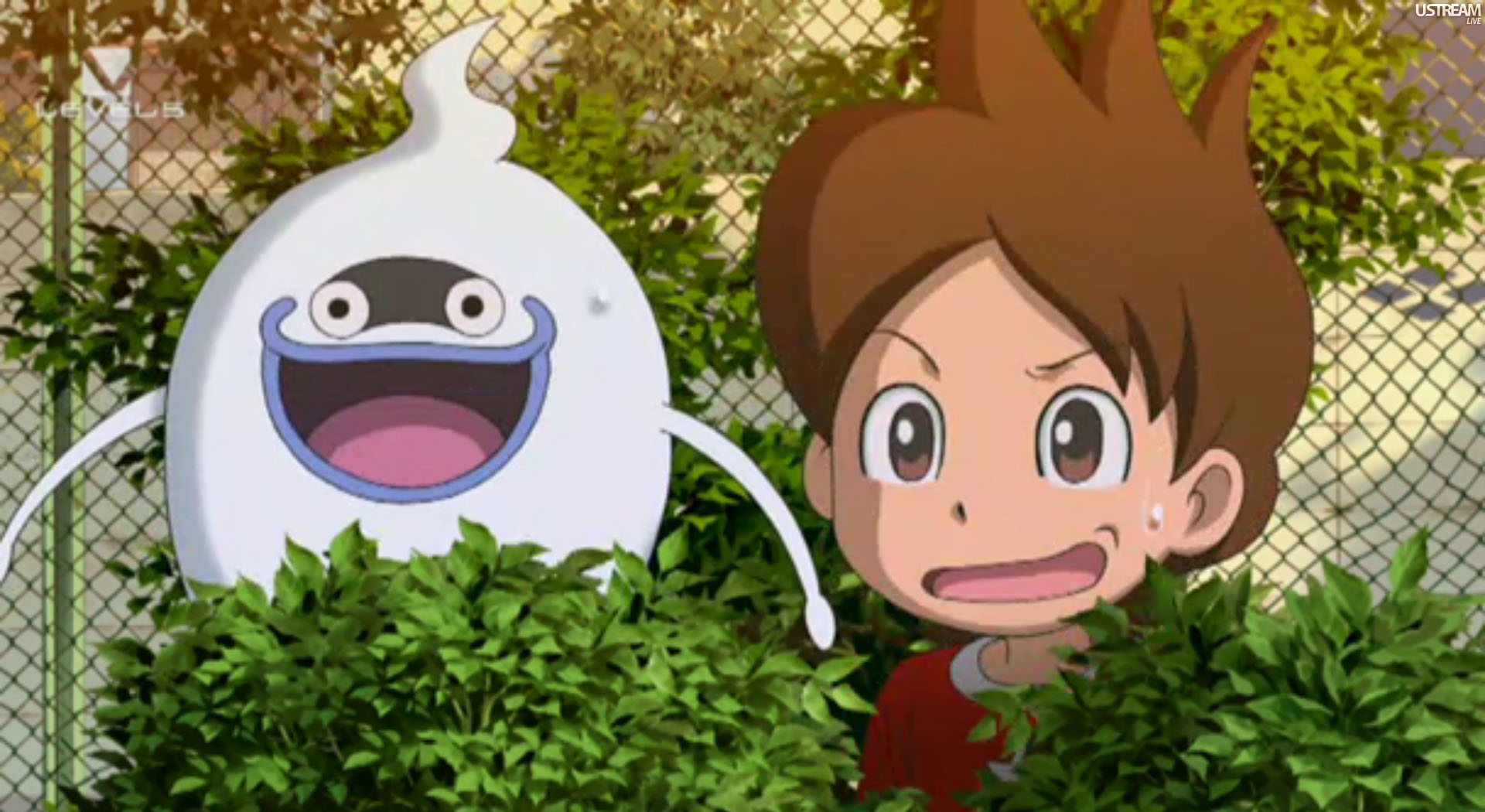 During today's Level-5 Vision 2015 event, CEO Akihiro Hino briefly touched on the company's western plans for Yo-Kai watch. Level-5 will be teaming up with Nintendo, who will publish the games in the west. As was previously announced, Hasbro is handling the toys outside of Japan.
We'll be seeing Yo-Kai Watch in North America next year. Level-5 and Hasbro intend to roll out the series to other territories month-by-month, with the global launch finishing off by the end of 2016.
I'll also briefly mention that Level-5 announced a new collaboration with Koei Tecmo titled "Yo-kai Watch: Three Kingdoms". Since there's little information out there currently (and it may not end up on Nintendo platforms), we won't be covering this game in-depth just yet.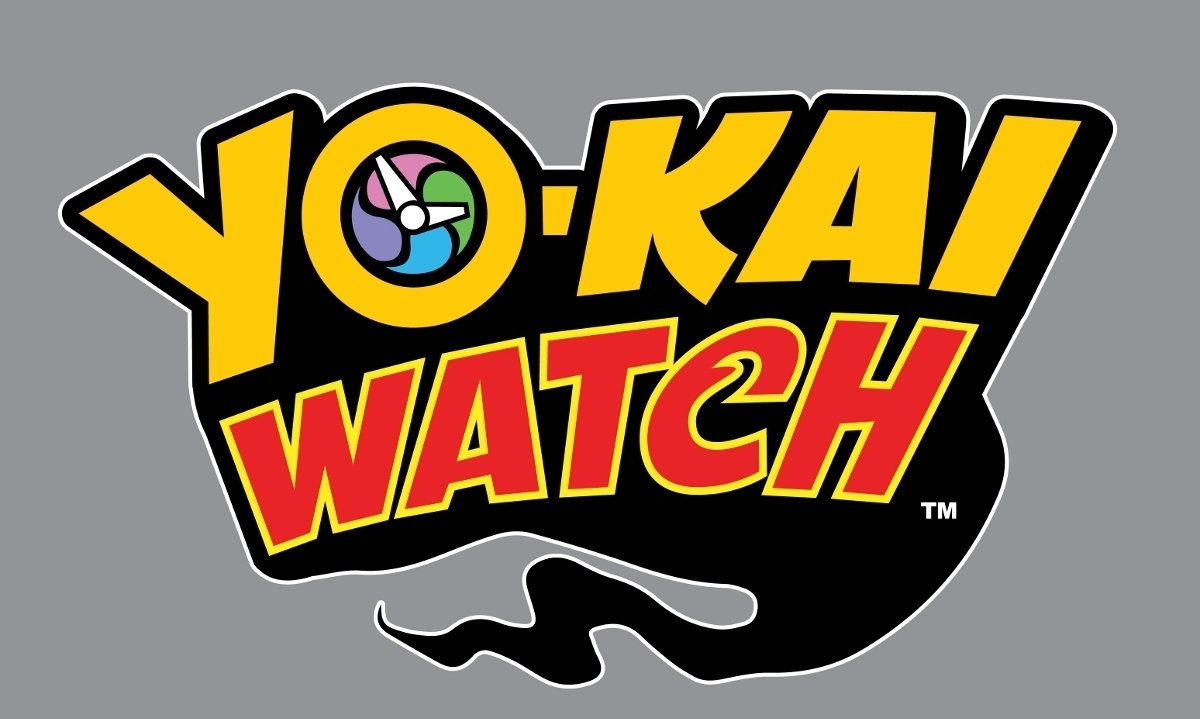 Yo-Kai Watch's manga is coming stateside in September, VIZ Media announced today. Anime and toys relating to the series are also expected "around the same time".
VIZ Media intends to publish the Yo-Kai Watch manga under its kids-friendly Perfect Square imprint. Fans can look forward to new volumes every other month.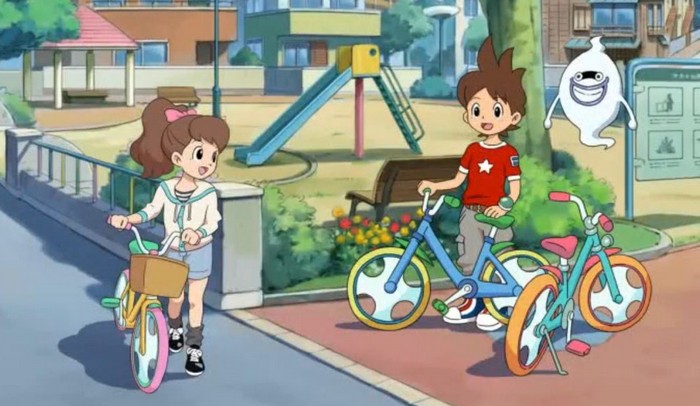 Nikkei Trendy recently conducted an extensive interview with Akihiro Hino, CEO of Level-5. There was plenty of discussion about various topics, but some of Hino's more interesting comments came about when he was asked about plans Level-5 has for Yo-Kai Watch aside from developing new installments.
Hino said:
Opening up to global market is a thing that is left to do. We are already refining the strategy of Yo-Kai Watch for global expansion. North America is the biggest market and we are starting to create a system which is required to realize the same cross media strategy (games, anime, toys etc.) as in Japan. When targeting overseas market for a big title like Yo-Kai Watch, we commit to that title 100% and create a powerful system which manages the brand and maximizes business opportunities.
Hino was next asked if North America is the main target of overseas expansion. To this, he responded:
We are spreading out to North America and Europe at the same time. About Asia, we have already started expansion in Korea. Toys have sold very well and the TV anime has higher ratings than other anime programs. As they have been a hit, we would like to bring a movie and other things, too. We are also steadily progressing in reaching out to other parts of Asia.
The first Yo-Kai Watch game launched in Japan back in July 2013. A sequel came out in July of last year. We're still waiting on a Yo-Kai Watch title to arrive overseas… which hopefully will happen sooner rather than later!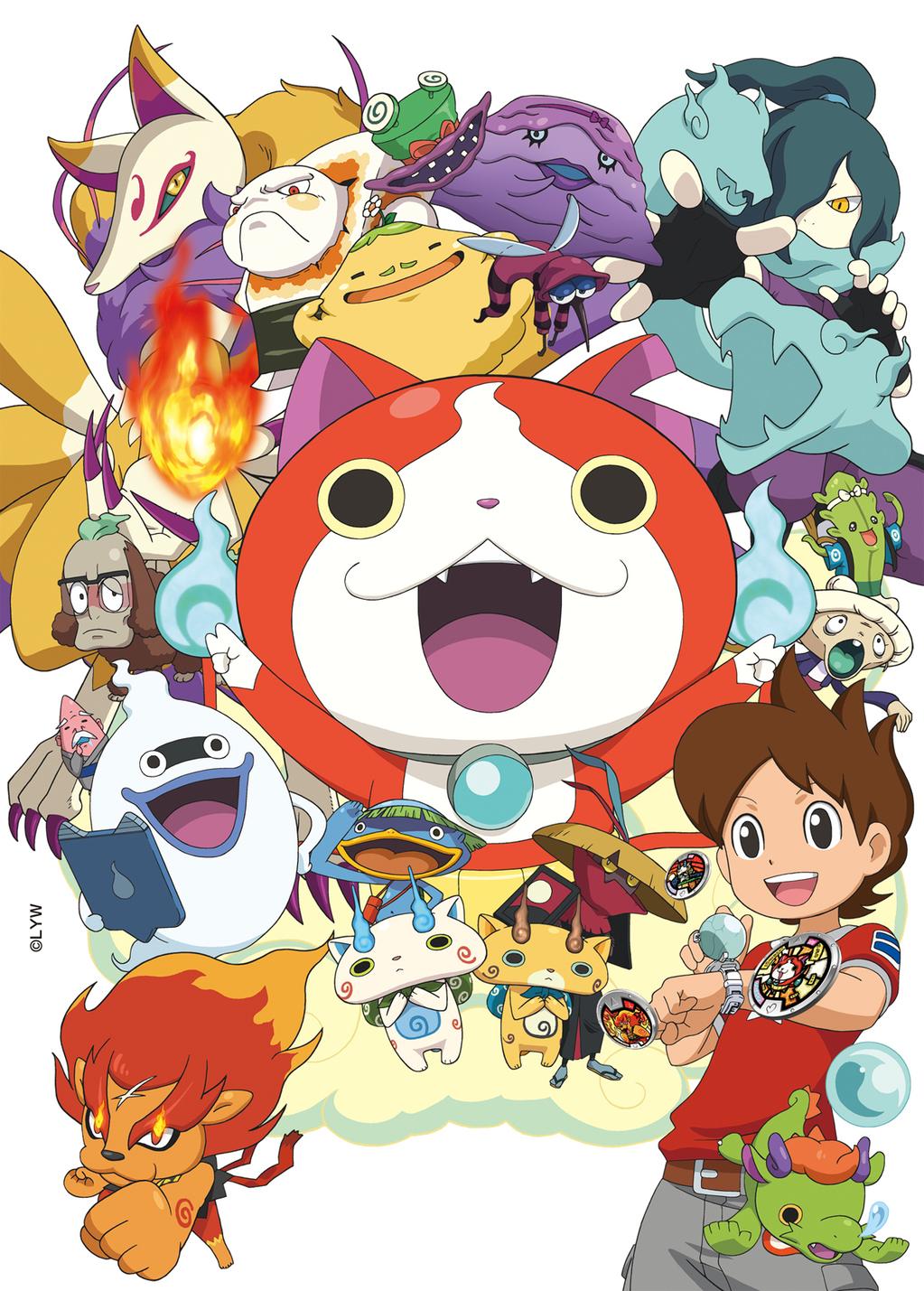 VIZ Media will be distributing the Yo-Kai Watch anime in Europe, the company announced today. Specific details were not shared, but we'll be hearing more "soon".
VIZ Media wrote on Twitter:
Japan HIT anime Franchise : Yo-kai Watch … coming soon to Europe w/ #vizmediaeurope #yokaiwatch – More infos soon pic.twitter.com/j2jMr794BR

— VIZ Media Europe (@VIzMediaEurope) March 30, 2015
Of course, the big piece of the Yo-Kai Watch puzzle we're missing is a localization announcement for the games. Hopefully that will happen soon!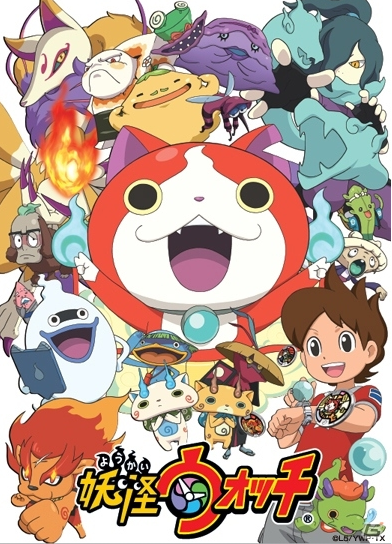 Level-5 has just released some sales figures relating to Youkai Watch. The sales for the game retail as well as digital have now surpassed 7 million units. It would seem that the all things related to Youkai Watch are selling very well including having sold 10 million units of books including the manga as well as having grossed 7.6 Billion Yen for the first movie.
Level-5 also confirms their upcoming Vision 2015 event to be held in May.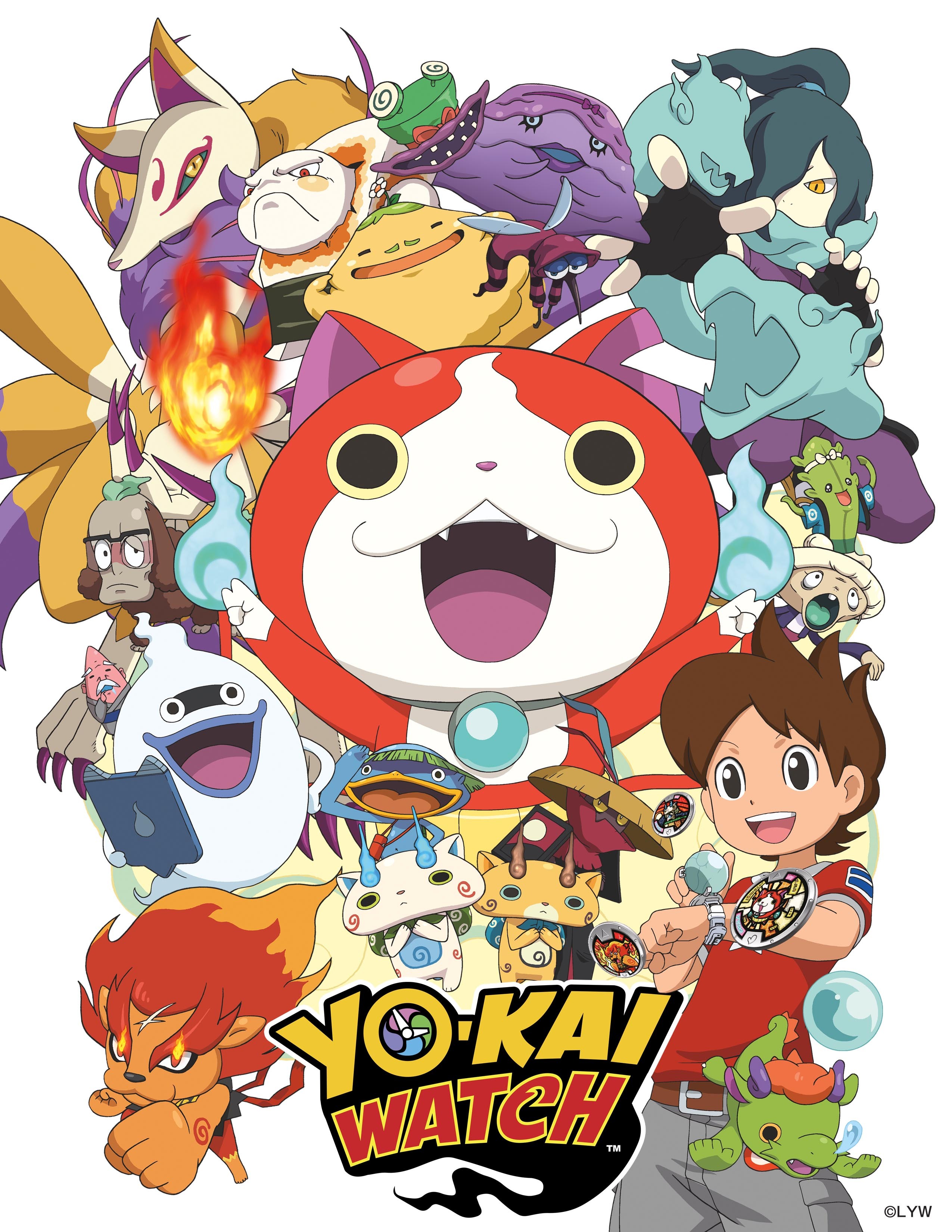 Yo-Kai Watch is starting to make its mark in the west. It was announced today that the hugely-successful franchise is coming to North America, Latin America, Europe, New Zealand, and Australia in toy form thanks to Hasbro. Hasbro will bring out the first round of Yo-Kai Watch toys in 2016.
Today's announcement additionally states: "The Yo-Kai Watch cross-platform experience will also include additional broadcasting, video game and merchandising relationships to be announced later this year." Perhaps we'll finally hear about something with regard to localization of the Yo-Kai Watch games?
Youkai Watch's success doesn't stop at gaming and television. The series is making a splash in theaters, too.
Youkai Watch's new movie earned $13.6 million (?1.6 billion) at the Japanese box office over a two day period this past weekend. The next closest film was Big Hero 6, which pulled in $5.4 million (?642 million). Despite being shown on only 408 screens, Youkai Watch doubled up on Disney's movie (shown at 540 locations).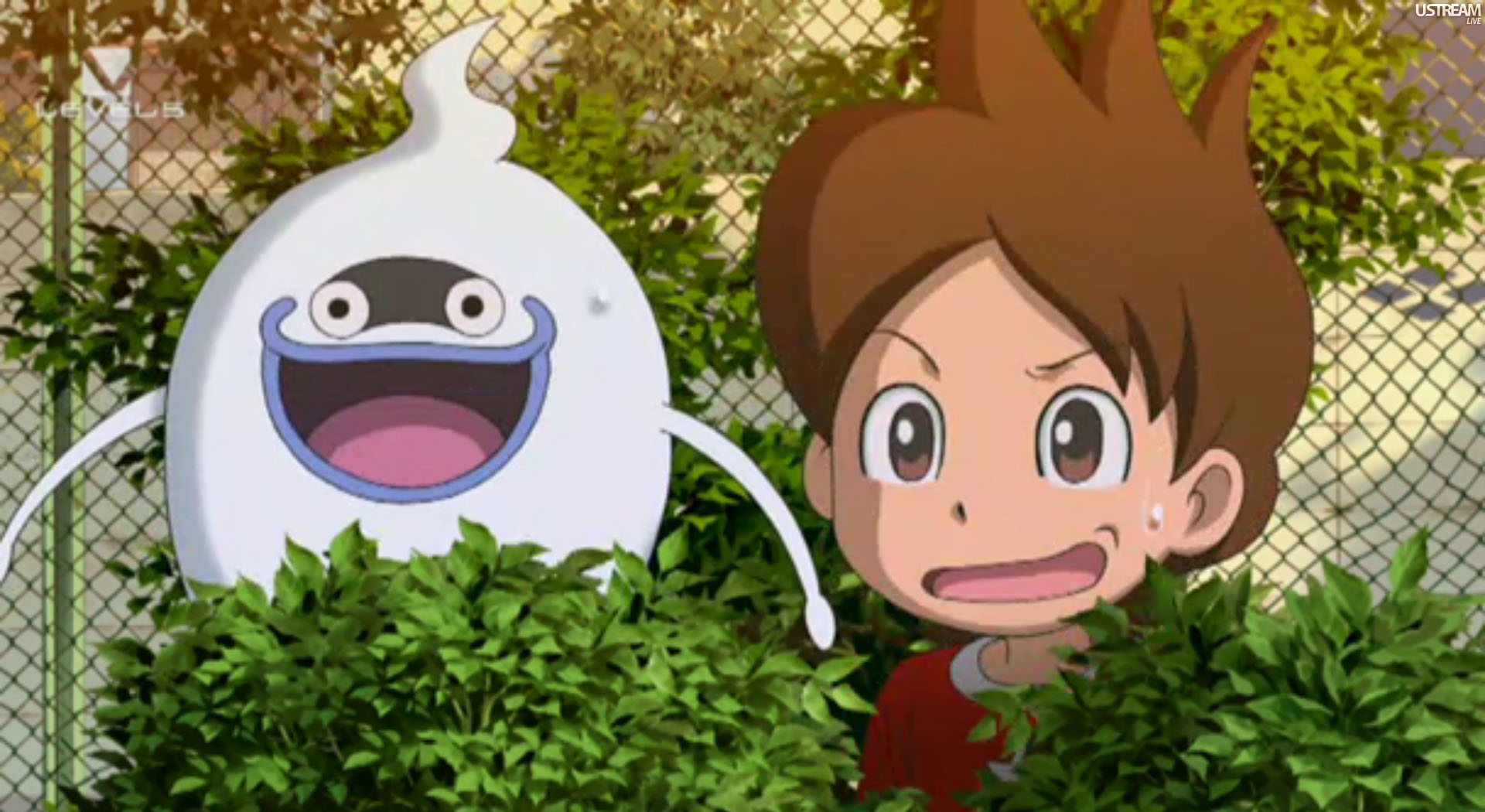 The Youkai Watch anime is heading overseas, Level-5 president Akihiro Hino confirmed to Wedge Infinity. Some character names will be changed, but popular names like Whisper and Jibanyan will be kept in tact. The anime will air in the United States, Europe, and other regions.
Also while speaking with Wedge Infinity, Hino teased a new franchise coming next year that will be even bigger than Youkai Watch:
"It takes a lot of time to craft new installments of Yokai Watch, but on some weeks, we're actually spending more time on our 'new title.' Around this time next year, I think we'll have something out that's different not just from Yokai Watch, but anything else we've ever done before. 2015 is going to be yet another big year of change for us. 2015 will be a year where we usher in a hit bigger than Yokai Watch."
With Level-5's unannounced franchise, Hino wants it to resemble the things he enjoyed as a kid, but more modernized. It will consist of games, anime, and manga.
Last but not least, Hino mentioned that Level-5 will not be moved to Tokyo since he wants to foster its current location of Fukuoka to be the 'Hollywood' of games.
Level-5 has picked up two new Youkai Watch-related trademarks in the United States. "Jibanyan" and "Whisper" – important characters from Level-5's series – had filings on December 9.
Back in January, Level-5 trademarked "Yo-kai Watch" in the states.