Ys VIII for Switch will have fixed localization on the cartridge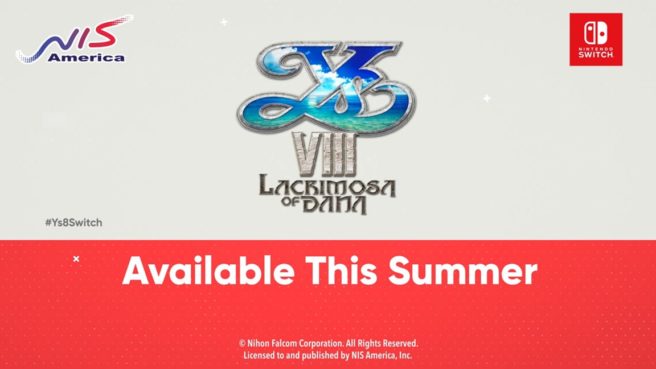 Thanks to some assistance from Nippon Ichi, Ys VIII is coming to Switch. It should be out sometime this summer.
When Ys VIII originally launched in the west, it unfortunately had some localization issues. NIS America has since redone practically the entire game, including the script, item names, terminology, monster names, and graphical text. The game also received a full re-recording of voiced dialogue.
The good news is that the Switch version of Ys VIII shouldn't be plagued by any problems. NIS America has said that the patch distributed on other platforms this week will be built into the cartridge. You won't have to download anything extra for the game's localization.
Leave a Reply