Yu-Gi-Oh! Master Duel out this winter, single-player confirmed, first gameplay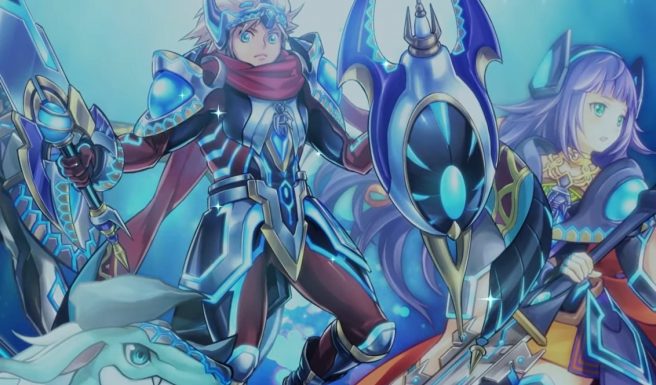 Yu-Gi-Oh! Master Duel will include a single-player component complete with a story mode, Konami has confirmed. Additionally, it's been announced that the game is slated for release this winter. All of the news was shared during a special broadcast held at TGS 2021 today.
We also now have the first gameplay from Yu-Gi-Oh! Master Duel. Not only was footage shared during the TGS show, but V Jump has uploaded a few lengthy videos as well. We have the full set of gameplay for Yu-Gi-Oh! Master Duel below, which includes a look at single-player.
Yu-Gi-Oh! Master Duel is planned as a free-to-play title on Switch. It will span over twenty years of Dueling history and is set to feature over 10,000 cards. The game "promises to be the most complete Yu-Gi-Oh! TCG digital title yet." Outside of the news surrounding single-player, we're waiting on more information on Yu-Gi-Oh! Master Duel.
The game will arrive digitally for Switch via the eShop when it launches this winter. We'll bring you the final release date as soon as we have it.
Konami currently has a teaser site up for Yu-Gi-Oh! Master Duel, which can be accessed here. We also have a teaser trailer here. Stay tuned for further information about the game.
Leave a Reply