Zelda and Loftwing amiibo revealed to celebrate Zelda: Skyward Sword HD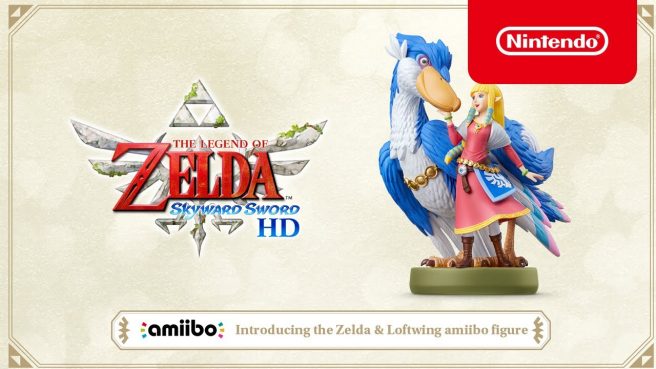 Nintendo has announced a brand new amiibo tying in with the upcoming release of The Legend of Zelda: Skyward Sword. Fans will be able to pick up a figure featuring Zelda herself and a Loftwing.
Naturally, the amiibo has functionality with Skyward Sword HD. When used on the surface, you can return to the sky from wherever you like. Use it again in the sky to return to where you were previously. It even works in dungeons or buildings in the sky.
Here's a video showing off the amiibo feature:
The new Zelda and Loftwing amiibo launches alongside Skyward Sword HD on July 16.
Leave a Reply