Zelda & Loftwing amiibo restock available through Amazon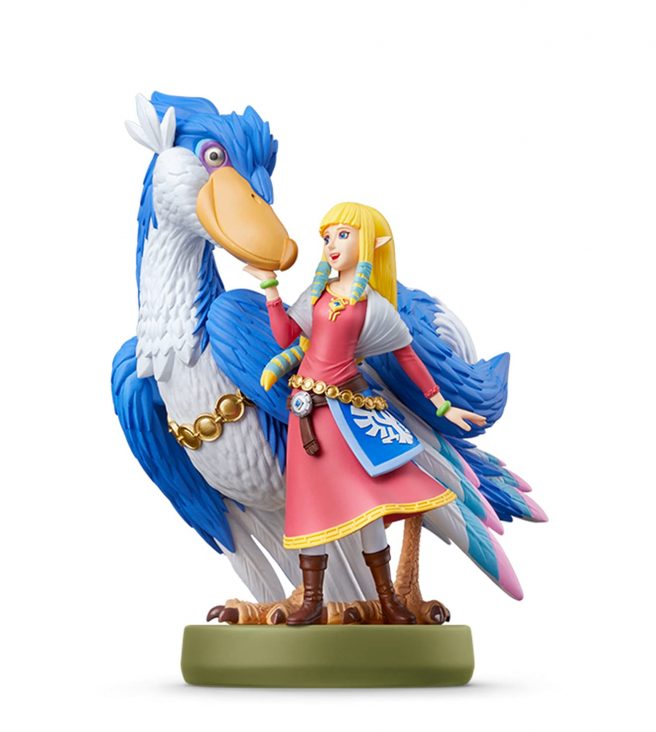 A restock of the Zelda & Loftwing amiibo is available thanks to Amazon. The retailer is accepting new orders here. We wanted to confirm that this would remain live for some time before posting, and we can confirm it's been up for several hours.
While the figure is certainly nice to look at, it offers compatibility with The Legend of Zelda: Skyward Sword HD. Players can scan the amiibo from anywhere on the surface world to quickly travel to the sky, and it even works within dungeons. Then by scanning it again above the clouds, you can return to the same spot on the surface.
The Zelda & Loftwing amiibo has been sought after even before launch, as pre-orders quickly sold out and many have been anticipating a restock. It was then somewhat difficult to obtain on release day. Further complicating things is that Nintendo said in July that the figure was "impacted by unforeseen shipping delays." The company therefore only had a "small portion" of stock available for its July 16 debut. Further shipments were delayed until August.
Fortunately, we've slowly started to see the Zelda & Loftwing amiibo return to retailers over the past couple of weeks. Based on Amazon's availability, you should be able to have an easier time placing an order.
Leave a Reply