Zelda: Ocarina of Time Switch Online emulation makes slight improvement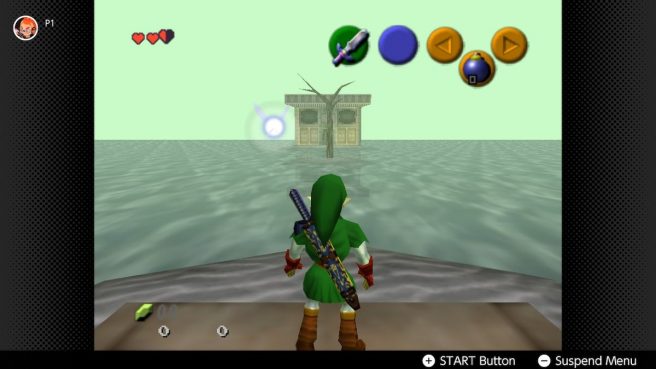 With last night's N64 app update as part of the Nintendo Switch Online + Expansion Pack service, it appears Nintendo has made subtle improvements to The Legend of Zelda: Ocarina of Time.
The app was updated in order to bring along Banjo-Kazooie. However, dataminers have discovered that Ocarina of Time has been revisited as well.
You may recall that N64 emulation launched in somewhat of a rough state on Nintendo's console, with some titles faring better than others. When it came to Zelda: Ocarina of Time on Switch, players called out issues with aspects such as fog, draw distances, and water textures. But as shared by Twitter user OatmealDome, the Water Temple room has been fixed slightly to make it more aesthetically pleasing and closer to previous versions of the game. There are still improvements that could be made with the fog and water, though it's a start.
[NSO – Nintendo 64]

It seems the water in the now-infamous Water Temple room has been fixed in the latest update? I think the fog is still missing, though.

Haven't checked the rest of the game to see if any of the other issues have changed, but this is promising. pic.twitter.com/wcoG3hIxu2

— OatmealDome (@OatmealDome) January 21, 2022
Despite being a small improvement, it's encouraging that Nintendo isn't entirely giving up on N64 games once they've been added to Switch and calling it a day. In November, president Shuntaro Furukawa mentioned that the company "will continue to improve and expand both Nintendo Switch Online and Nintendo Switch Online + Expansion Pack, striving to provide services that satisfy consumers."
Leave a Reply