Zelda: Tri Force Heroes – Miiverse Miiting part 2 – cut costumes, abandoned icon seller, more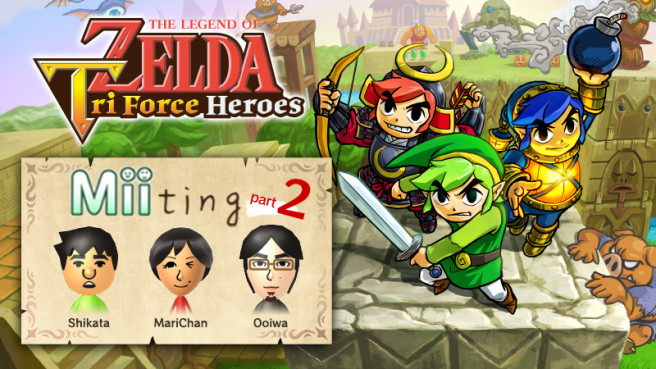 The second part of The Legend of Zelda: Tri Force Heroes' Miiverse Miiting has gone live. Director Hiromasa Shikata once again participated in the discussion, but he was also joined by Grezzo's Mikiharu Oiwa this time around as well.
The new Miiverse Miiting is quite a bit more interesting than the last one. There are comments about the working relationship between Nintendo and Grezzo, concept art for Princess Styla, cut outfit ideas, an abandoned idea for an icon seller that would let you buy extra icons with Rupees, and more. Head past the break for the full talk.
Leave a Reply