Zelda: Twilight Princess HD – GamePad usage, mirrored mode with extra damage, more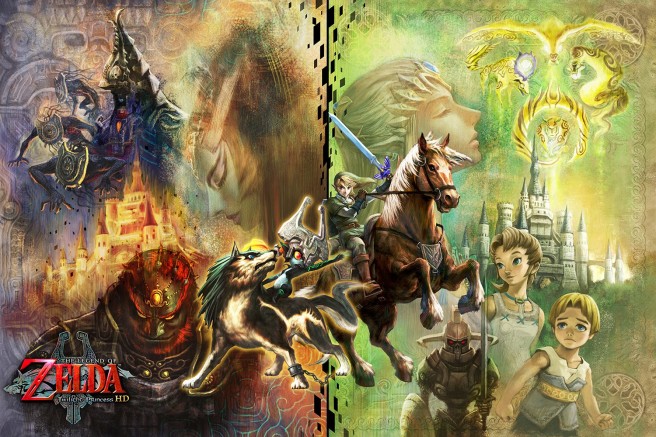 Nintendo finally opened the Japanese Zelda: Twilight Princess HD website today. It confirms some elements we heard about previously (while adding more information) along with some completely new details.
In terms of GamePad usage, controlling items with the gyro sensor is now officially confirmed. You can also see a whole map of a dungeon while inside one. Users can freely move the camera angle with the right stick, and it's possible to use off-TV play.
Another element now officially confirmed is the implementation of Miiverse stamps. There are 50 in total that consist of Hyrule alphabets and the emotional faces of Link and others. You can also post directly to Miiverse from in-game.
Zelda: Twilight Princess HD features a mode that translates to karakuchi/spicy/hard mode, although Nintendo may end up going with Hero Mode in the west. When playing here, the world is mirrored and Link receives twice as much damage.
When we reported on some of Famitsu's earlier coverage, there was one aspect of the Wolf Link amiibo that seemed a bit unclear. The official site says that after you put in a record number of the adventure on the figure, in the title screen where you scan it, you can skip save data selection and instantly start the game. So it appears that there's some sort of checkpoint system/being able to jump to different parts of the game with the Wolf Link amiibo after all.
Finally, a couple of other tidbits. There's a new "Ghost Torch" item for Poes. These enemies can usually only be found at night, but this will allow you to pinpoint their position even during the day. Basic action movements like horse riding and swimming are being improved, and other parts which were hard to understand are being made easier to play.
Check out the latest Zelda: Twilight Princess HD screenshots below.
Leave a Reply