ZX Spectrum game Saboteur! lined up for Switch next week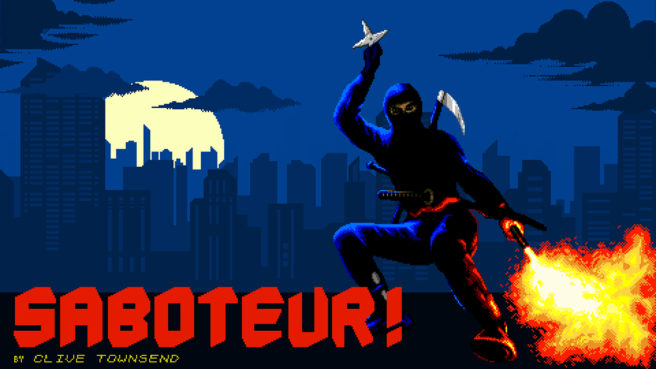 Even though Switch lacks a Virtual Console, we've seen many classic games from a variety of systems on the platform. NES, NeoGeo, SEGA Genesis, and releases from the arcade are among what has landed on Nintendo's console – and we're not even a full two years in yet.
Now thanks to SimFabric, Switch is about to receive a game from the ZX Spectrum computer. Nintendo's website lists Saboteur! for November 9.
Here's an overview:
Saboteur! is classic retro game hit made by Clive Townsend in 1985 for ZX Spectrum 8-bit computer. In 1985 Saboteur! received prestigious award "The Crash Smash" from Crash magazine and was high-rated with 93% score.

Now after 33 years SimFabric in collaboration with Clive Townsend prepared special remastered version of Saboteur! for Nintendo Switch.

In the game you'll experience original mission from 1985 version. Additionally the story will continue with new levels and enemies. Now you'll be able to know more about Saboteur and his dark and secret story.

– Original mission from 1985 in two versions ZX Spectrum and Commodore 64

– New levels

– New enemies

– New story

– New soundtrack and music

– Over 10 hours of gameplay

– 5 times bigger than original version

– 9 retro consoles graphic modes

– 8 language versions

– 22 special achievements

– Secrets and easter eggs to reveal
Saboteur! will cost $8.00 on Switch.
Leave a Reply