505 Games gives an update on next Terraria 3DS patch, release on Wii U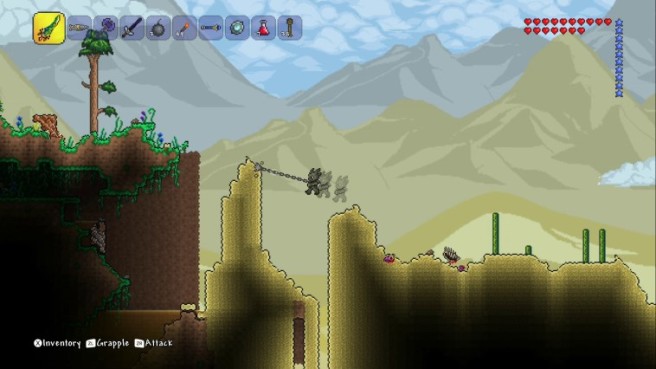 505 Games took to the official Terraria forums recently and provided an update about the game on both Wii U and 3DS.
The next Terraria console update is wrapping up, and could be ready around May. It's expected that the 3DS patch will drop at around the same time. As for what the update entails, 505 Games noted the following:
3DS Update: will likely hit at a similar time frame as the console timing above. We have not shared what all we are including for this one – but the plan is for this to cover fixes to the most pressing issues as well as bringing the first post-launch new content to the 3DS version of Terraria! We will share more details at a later date.
There's also some news about Terraria for Wii U. It sounds like this version of the game could come out at the end of May digitally (followed by the retail version).
505 said the following regarding Terraria on Nintendo's console:
Wii U Terraria: This has taken longer than anticipated, however, we are on the brink of submission to Nintendo and this is expected to be available digitally at the end of May.
Leave a Reply