Aonuma excited about the reaction to Zelda Wii U's visuals, still not saying much about Link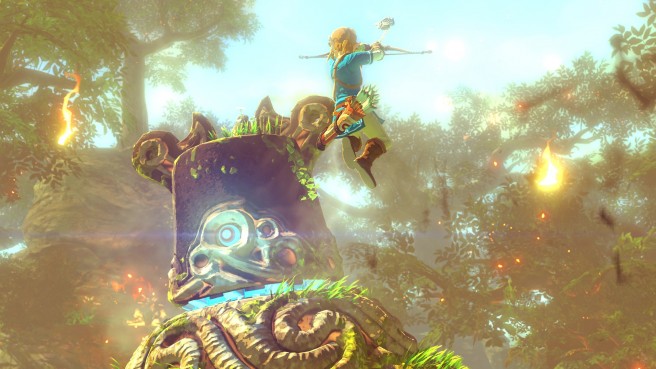 Game Informer has put up a few new comments from Eiji Aonuma regarding The Legend of Zelda for Wii U. Aonuma discussed the fan reaction to the game thus far, and also remained mum for the most part on Link. You'll find his comments below.
Because I have been at E3, I haven't had much time to spend in doing this research, but I certainly have been checking fan reaction and I am really excited many comments have said how beautiful the game looks. The designers have been working really hard to make sure the visuals look like something players don't expect, or maybe something they haven't seen before, and this applies to not just to the scenery, but to the enemies and things like that.

Another interesting comment I've heard, quite frequently actually, is that, "Oh Link's a woman. Link is female now."

That might be something that consciously we kind of did, but not to say anything specific – I am not saying anything specific – but, I am hoping people continue to comment, and I will continue to follow the fan comments and reactions to the trailer. I am certainly curious, and I am sure there are things we as developers can glean.
Leave a Reply