Aonuma on Zelda: Breath of the Wild – scrapped GamePad plans, Switch development, more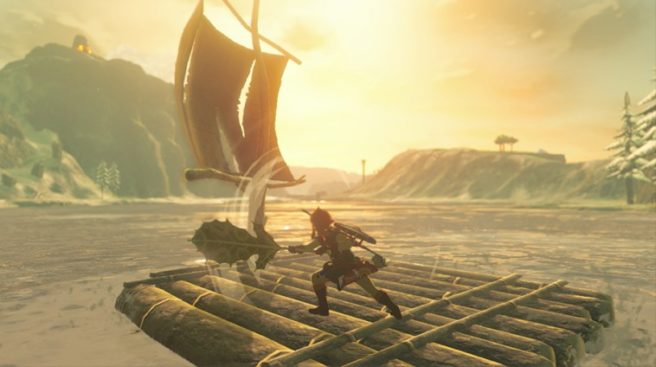 Interviews with Eiji Aonuma continue to surface. Jeuxvideo, another French outlet, posted an interview with the Zelda series about producer today.
Aonuma touched on topics such as initial plans for the Wii U GamePad as well as working with Switch. A summary of the interview can be found below.
– Again keeping quiet on timeline placement
– For clues, remember the voice of the women who says the world has suffered many battles against Ganon
– The team wanted to create something it never had before
– Because of this, Nintendo decided to make a bigger Zelda game
– Then tried to find ways to make the world interesting
– They decided to start working with the assets from Wind Waker as ground to reach the anime style they were aiming at.
– While he played, studied and took inspirations from games like Skyrim / GTA / The Witcher 3
– However, Aonauma stresses that the Zelda touch being part of all Zelda games is more important
– His teams are more "serious" that him and when he brings such ideas they would tell him that they need to do something more original or even better or more Zeldaish
– From a technical standpoint, it didn't take a long time to create the game
– Development choices, such as making an open world, is what took so long along with ambitious plans
– Since it was originally planned for Wii U, the team thought it'd be funny if Link had a tablet similar to the GamePad
– Modified some elements of gameplay when Switch arrived
– Ex: could no longer use dual screens with the GamePad
– Tablet aspect of the game was reduced due to Switch
– Aonuma not talking DLC; says that if it were to happen, it would be after the game releases, so nothing to share right now
– Working with Switch went well, and porting Zelda over went faster than expected
– He and his dev teams are far from mastering the Switch's hardware
– The Sheikah Slate was supposed to symbolize the GamePad, but was abandoned when the Switch version came into the picture
– The idea was that the tablet would talk to you
– When playing on the TV, the GamePad would display information and the tablet would speak
– Ultimately felt that the GamePad was out of place
Leave a Reply