Bethesda on working with Nintendo on the Zelda collaboration for Skyrim on Switch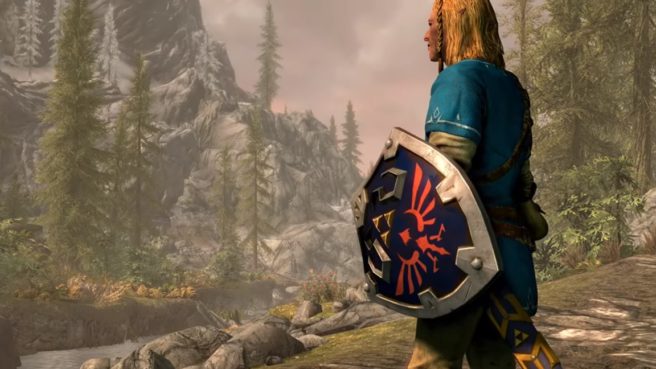 One of the more unexpected Nintendo-related E3 announcements took place during a third-party conference. During its presentation, Bethesda debuted a new trailer for The Elder Scrolls V: Skyrim on Switch and unveiled a special Zelda collaboration. The game will let players walk around in Link's outfit from Breath of the Wild, sword and all.
Geoff Keighley spoke with Bethesda VP of PR / marketing Pete Hines about the collaboration at E3. He said:
"… talked to the Breath of the Wild folks, and they were big Skyrim fans themselves and loved the idea. We really wanted to kind of do an integration with them – their open world thing, our open world thing. It was a lot of fun. They were great with proividing us with all kinds of assets to make it feel like a cool, unique thing for Skyrim."
The Elder Scrolls V: Skyrim is coming to Switch this holiday. A specific release date has not yet been announced.
Leave a Reply