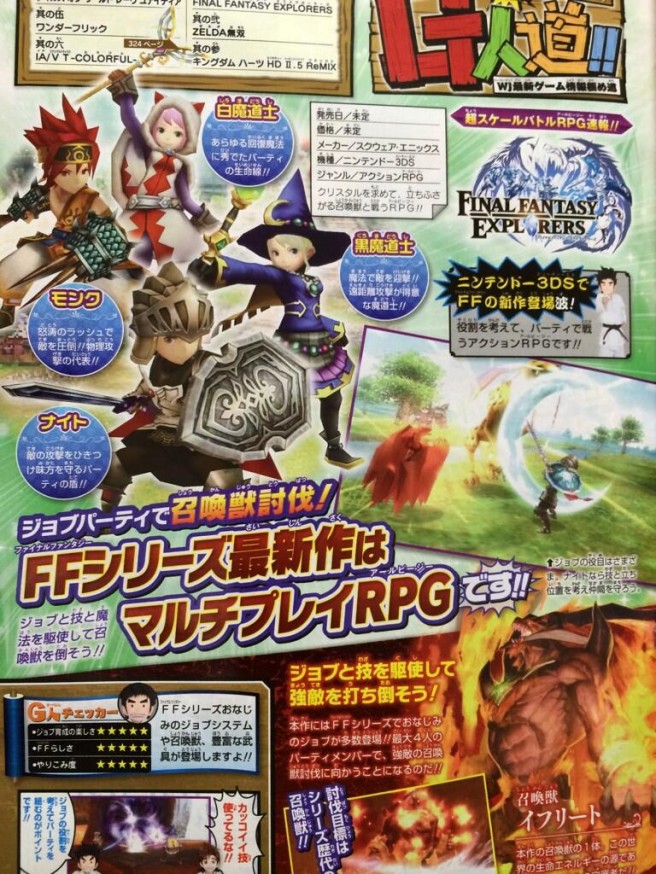 Final Fantasy Explorers is coming to the 3DS, according to the latest issue of Jump.
Square Enix will be releasing the new multiplayer action RPG in Japan. Final Fantasy Explorers, a game in which you take on monsters on a quest to gather crystals, supports up to four players
You can find a scan from the game above. It shows off a White Mage, Black Mage, Monk, and Knight.
Leave a Reply