GameStop amiibo pre-order event confirmed for Saturday, including new 3-pack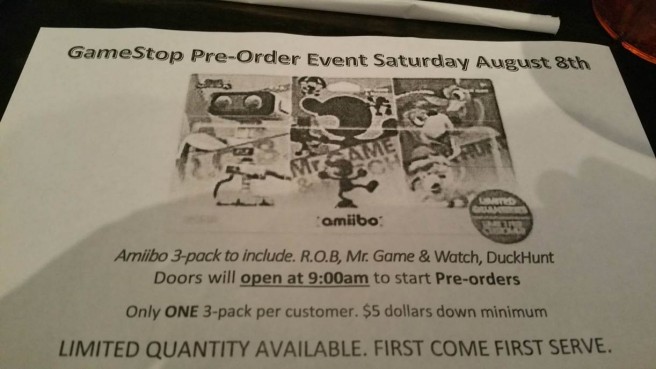 Last week, rumors surfaced about GameStop potentially holding an amiibo pre-order event on August 8. This has now been confirmed.
Those who stop by GameStop on Saturday will have the opportunity to reserve a new 3-pack. R.O.B., Mr. Game & Watch, and Duck Hunt are being included in the bundle.
GameStop will be opening its doors at 9 AM. Consumers will need to put down a $5 minimum, and there's a limit in place of one per customer.
Leave a Reply