Image & Form: name for next SteamWorld game coming soon, why Dig 2 isn't being made first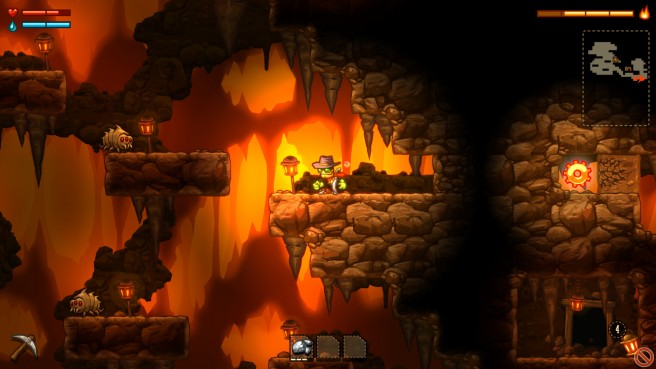 Image & Form should have news about the next SteamWorld game in the near future. CEO Brjánn Sigurgeirsson recently told CONSULGAMER that the project's name will be revealed "quite soon".
Sigurgeirsson also commented on why we're not seeing SteamWorld Dig 2 next as opposed to a completely separate entry in the series. You can find all of his comments below.
I'm fortunate; I know what's next for my team. Since December last year we've been working very hard on the next SteamWorld title. It's not the next SteamWorld Dig game, it's the next game that we're putting out is in the SteamWorld universe. It's the same type of characters that are the protagonists, they're steam-driven robots, but the setting and the gameplay will be very different from SteamWorld Dig. The reason why we're doing that instead of making SteamWorld Dig 2 is that we think that this game that we're working on is just so much more excellent a game than I think we could make of SteamWorld Dig 2. Dig 2 will be fantastic as well, it will be bigger in every direction compared to Dig, and it has to be, since the only gripe that people have with SteamWorld Dig is that it's kind of on the short side, but in between, before SteamWorld Dig 2 we are making this fantastic game, which is called SteamWorld "something," we are going to announce the name quite soon, and we will keep you in the loop on that of course.
Leave a Reply