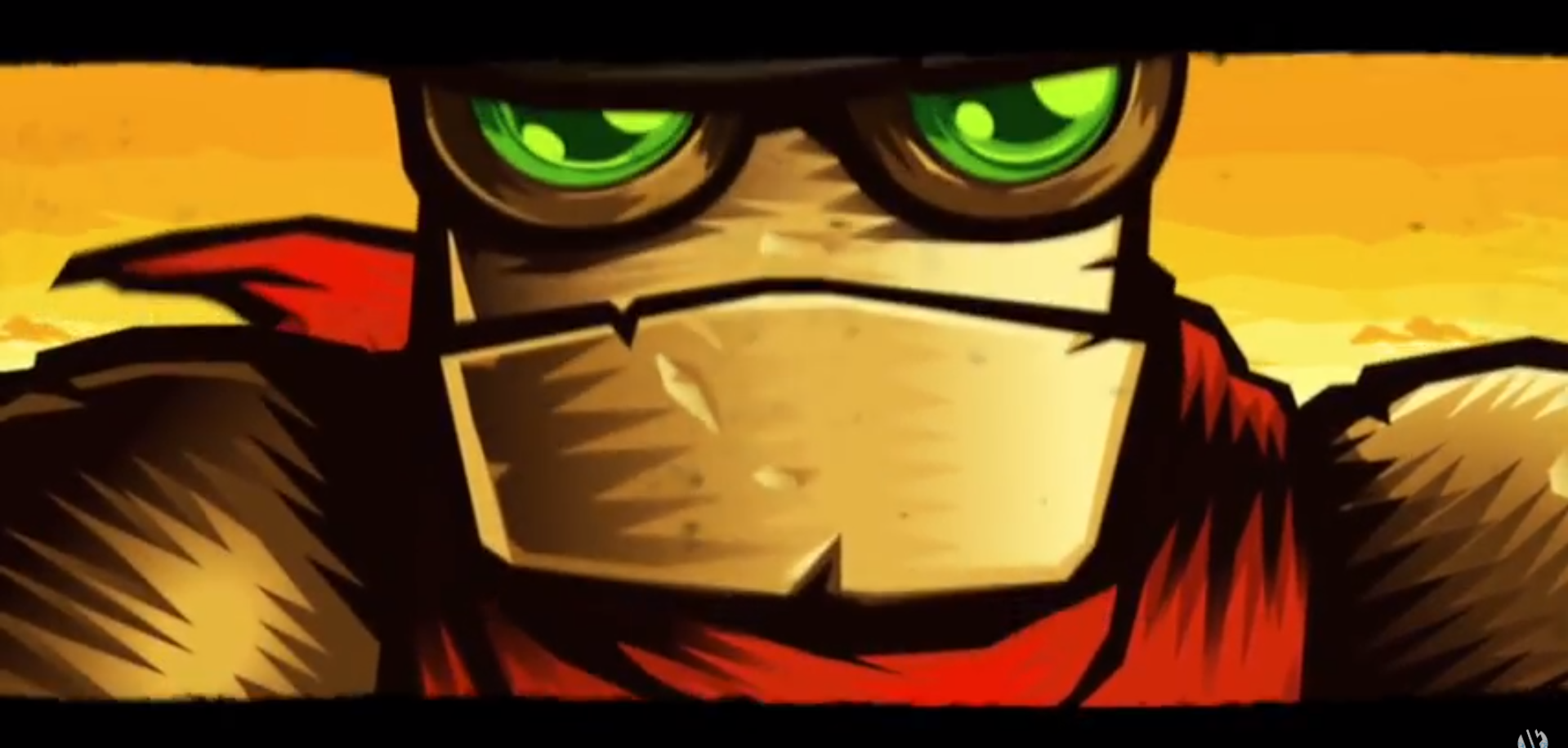 The last SteamWorld game, SteamWorld Quest, launched just over two years ago. Image & Form has been keeping quiet about the series since, but that doesn't mean there's more to come – quite far from it actually.
Over on Twitter, Image & Form confirmed that "several new SteamWorld games are in the making". The company wrote: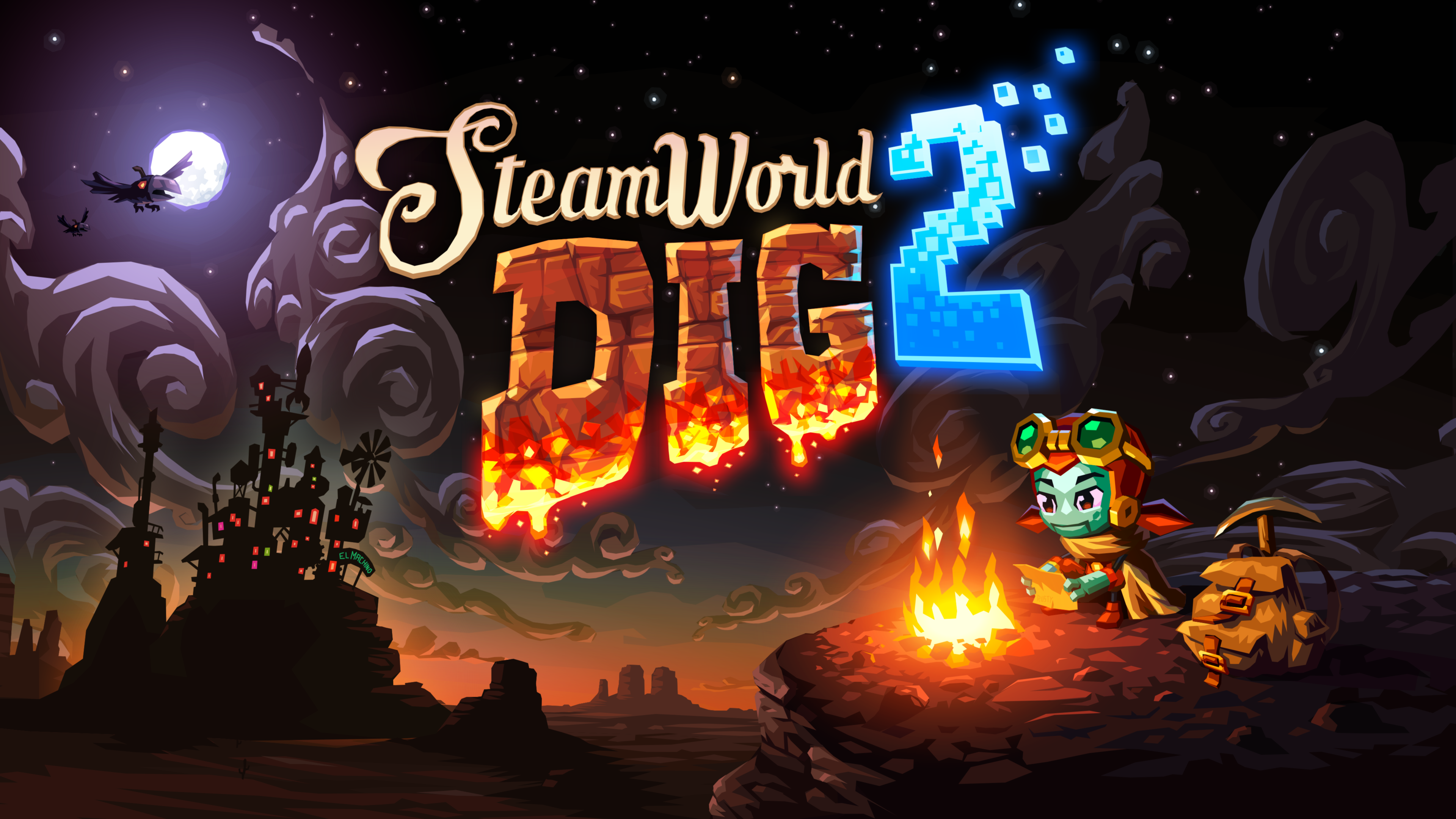 Image & Form has been closely associated with Nintendo thanks to the SteamWorld series. Recently though, the studio unveiled the Xbox and PC-exclusive Gunk. While that game doesn't appear to be releasing on Switch, the good news is that Image & Form is far from finished with its Nintendo support.
Speaking with Kotaku, Image & Form CEO Brjann Sigurgeirsson teased more SteamWorld games to come. He also indicated that Switch and future Nintendo consoles will be included in the studio's plans.
Sigurgeirsson's full words: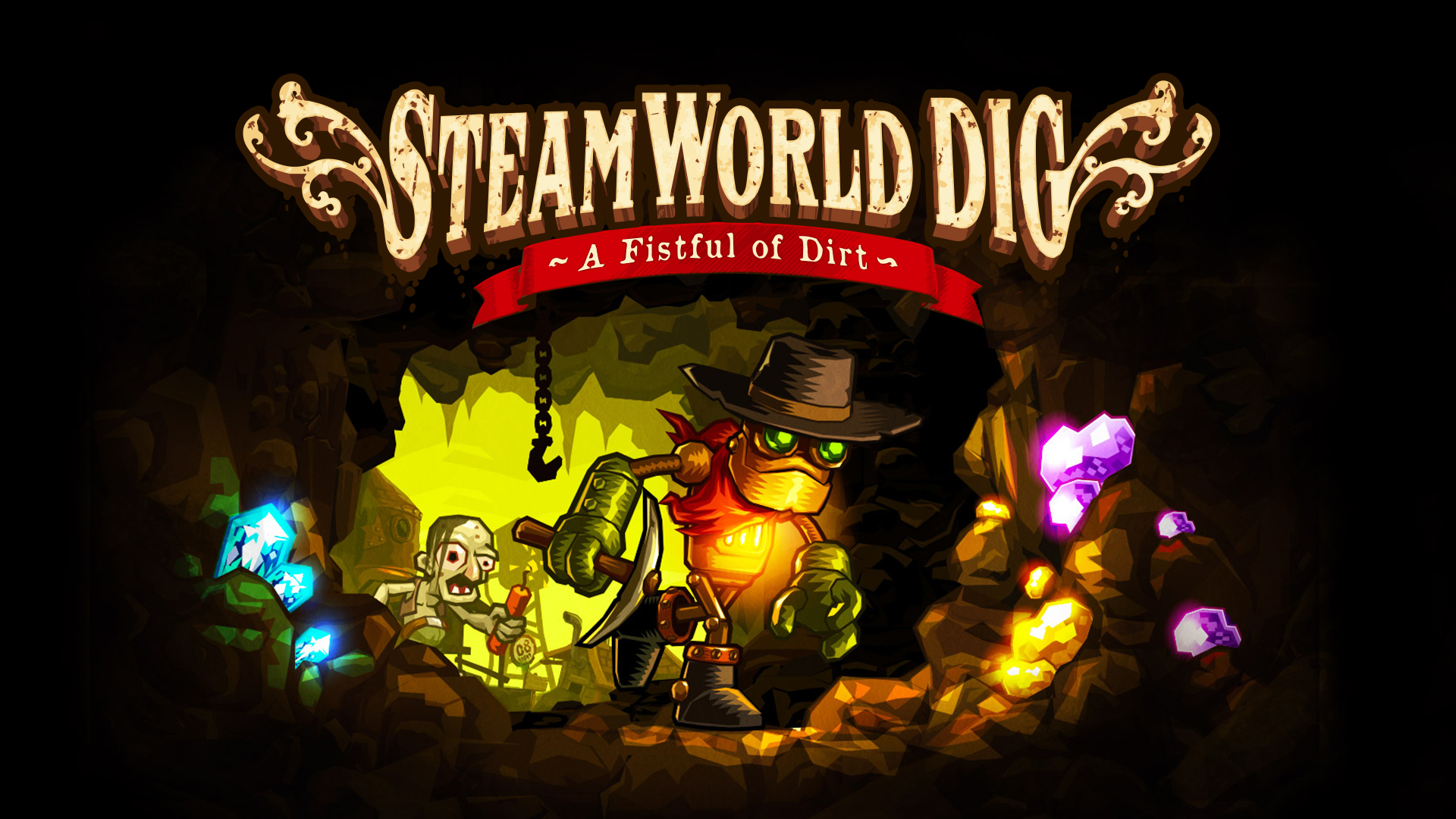 Image & Form have revealed that they are developing a new game in the SteamWorld series via a job posting on Twitter. The post claims the team are seeking out two experienced 2D artists located in Gothenburg, Sweden.
The tweet reads;
We're making a new SteamWorld game and are looking for two experienced 2D artists (Art Director or Technical Artist)! Preferably in Gothenburg, Sweden. Got what it takes? Link your portfolio down below and we'll reach out to you if we're interested.
Image & Form will soon be announcing the next entry in the "SteamWorld" series.
In an interview with Prankster101 Productions, lead programmer Olle Hakannson mentioned that a reveal should be taking place in "maybe a month" or so. The discussion took place at GDC Europe, so the announcement should only be a few weeks away.
It's also worth mentioning that Hakannson teased other projects from Image & Form as well. The studio is planning "at least one game for every platform, like a specific game for each platform."
Check out some excerpts from the interview below. You'll also find the full talk here.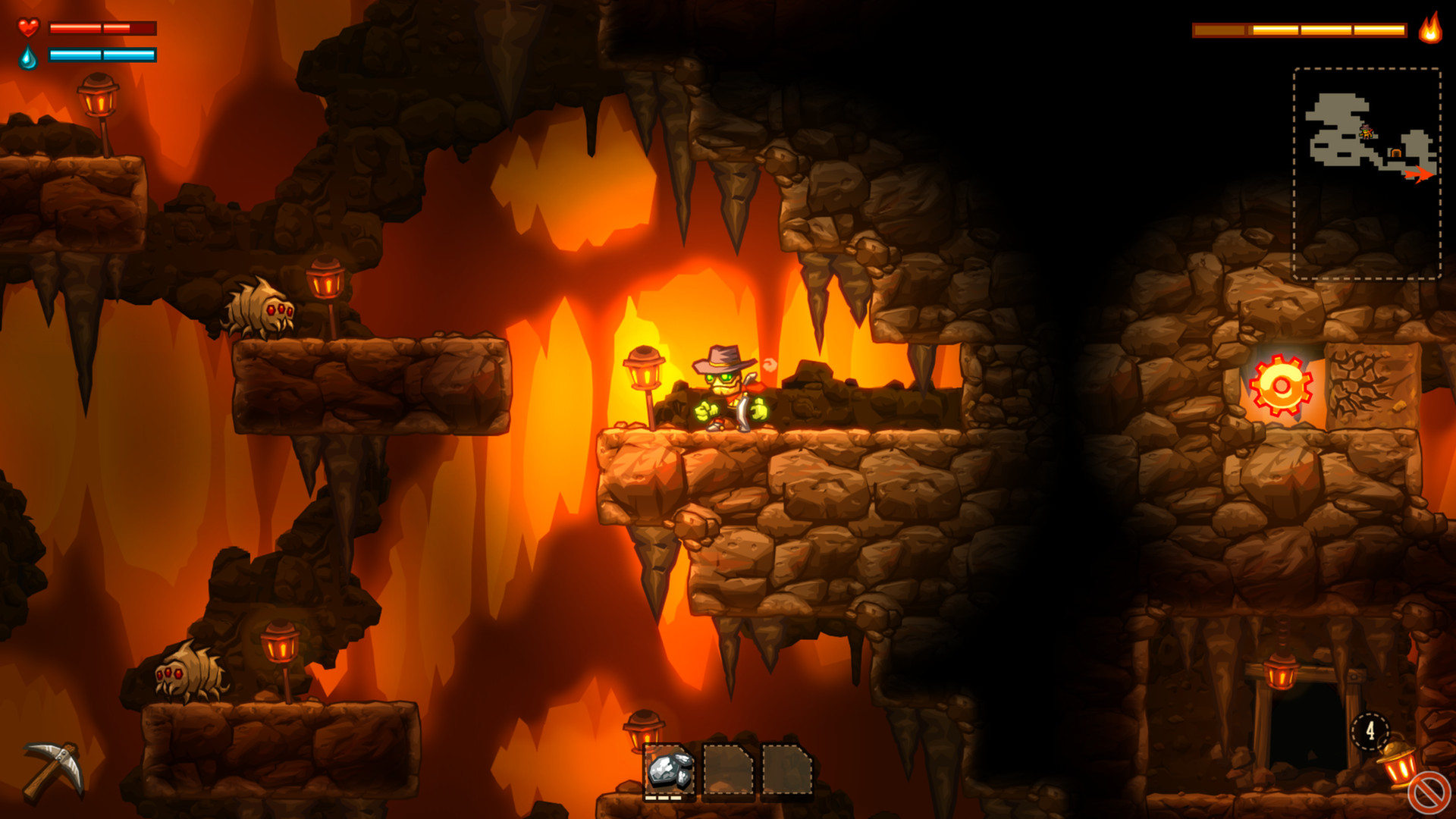 Image & Form should have news about the next SteamWorld game in the near future. CEO Brjánn Sigurgeirsson recently told CONSULGAMER that the project's name will be revealed "quite soon".
Sigurgeirsson also commented on why we're not seeing SteamWorld Dig 2 next as opposed to a completely separate entry in the series. You can find all of his comments below.
I'm fortunate; I know what's next for my team. Since December last year we've been working very hard on the next SteamWorld title. It's not the next SteamWorld Dig game, it's the next game that we're putting out is in the SteamWorld universe. It's the same type of characters that are the protagonists, they're steam-driven robots, but the setting and the gameplay will be very different from SteamWorld Dig. The reason why we're doing that instead of making SteamWorld Dig 2 is that we think that this game that we're working on is just so much more excellent a game than I think we could make of SteamWorld Dig 2. Dig 2 will be fantastic as well, it will be bigger in every direction compared to Dig, and it has to be, since the only gripe that people have with SteamWorld Dig is that it's kind of on the short side, but in between, before SteamWorld Dig 2 we are making this fantastic game, which is called SteamWorld "something," we are going to announce the name quite soon, and we will keep you in the loop on that of course.
As has been mentioned previously, Image & Form has started work on the next SteamWorld project. The studio teased its new project through the following image/tweet:
We're working hard on the new SteamWorld game! There *might* be a hint to it in this pic. Can you find it? 😀 pic.twitter.com/zYtq3XVa4x

— Image & Form (@ImageForm) May 6, 2014
Image & Form also reconfirmed that the title will be "huge" in comparison to SteamWorld Dig.
@Cheesemeister3k One fact we've already shared is that the new SW game is going to be HUGE in comparison to Dig. So in one way you're right.

— Image & Form (@ImageForm) May 6, 2014
Anyone see anything interesting in the image above?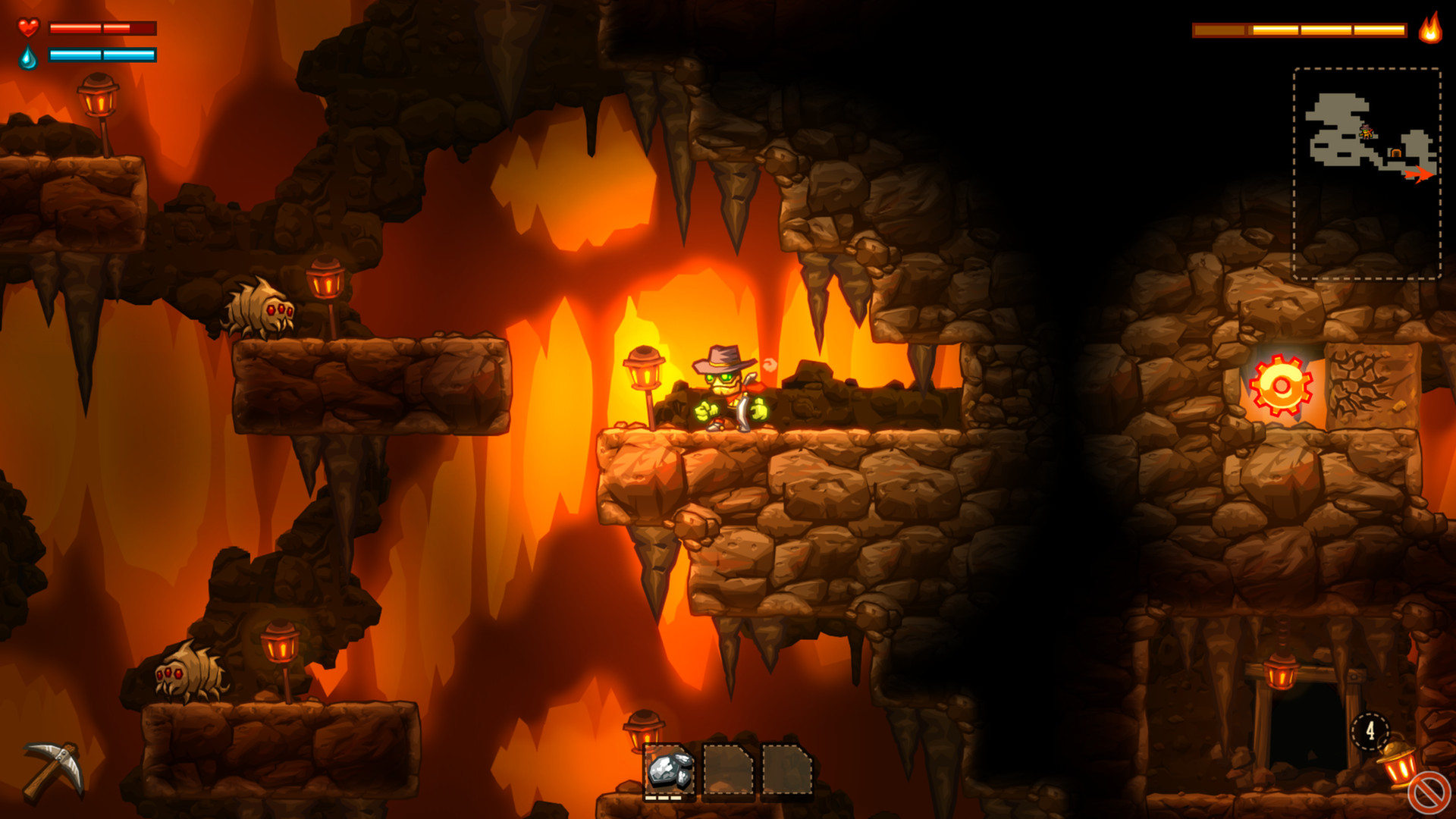 Image & Form will be bringing its next SteamWorld game to GDC 2014 in some form, the studio has confirmed.
On Twitter, Image & Form said that the company is at the event "to secretly discuss the new game." SteamWorld's new entry is "coming along", and is reconfirmed for release this year.
Image & Form's full tweets:
In San Francisco for GDC to brag about SteamWorld Dig and to remain tight-lipped about the next SteamWorld game! It's WARM! 😀

— Image & Form (@ImageForm) March 16, 2014
.@GoNintendoTweet yeah, those bastards think they're so special. 😉 At GDC now to secretly discuss the new game. Don't tell anyone.

— Image & Form (@ImageForm) March 16, 2014
@Eric_R_Miller @nvsblgamer It's coming along, will be out in 2014 – the more time we get, the more polished it gets. 🙂

— Image & Form (@ImageForm) March 16, 2014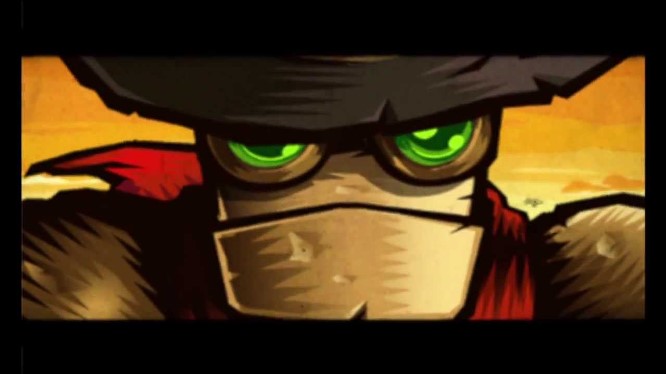 Image & Form has previously discussed bringing SteamWorld Dig to Wii U, but the studio seems more intent on pursuing the possibility, based on new comments made to ONM.
Co-founder Brjann Sigurgeirsson told the publication that the team is "definitely" looking into making SteamWorld a reality on Nintendo's home platform. Sigurgeirsson also said that "Wii U would work very well for the SteamWorld series".
Sigurgeirsson's comments in full:
"The Wii U would work very well for the SteamWorld series, so it's definitely one of the things that we're looking into – we're fortunate that we left mobile at the right time and got embraced by Nintendo when it happened."
Image & Form is not planning just one, but a total of three new SteamWorld titles.
We've already known about one, which has only been teased in recent months. However, a tweet from the studio confirms that additional entries in the series are in the pipeline as well.
Image & Form wrote on Twitter earlier today:
@DtoidJordan and actually THREE new SteamWorld games planned! All brilliant ideas. ;D

— Image & Form (@ImageForm) December 5, 2013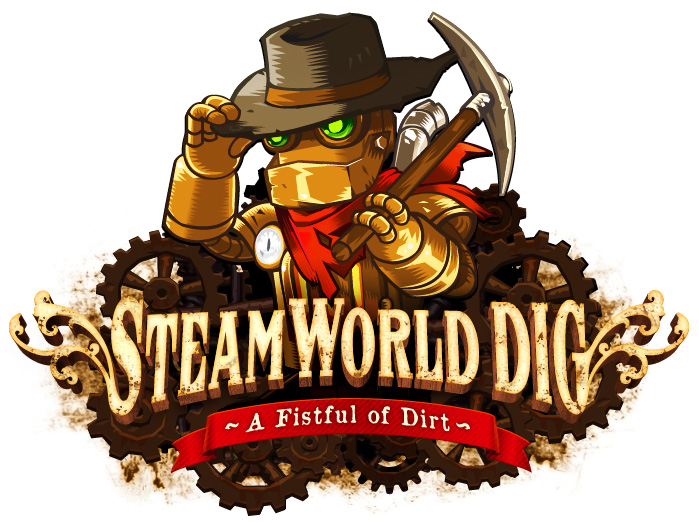 Image & Form is working on the next SteamWorld game. We've known that it won't be a direct follow-up to Dig, but another entry in the series. This was recently reconfirmed by Image & Form Brjann Sigurgeirsson.
The new SteamWorld title will hit the 3DS "first", according to Sigurgeirsson, suggesting that the downloadable release will eventually make its way to other platforms.
As for concrete details… well, there isn't much yet. There will be some elements from SteamWorld Dig as well as "other gameplay elements." The project is due out sometime next year.
Sigurgeirsson told NintendoWorldReport:
"It is the next SteamWorld game, meaning that it is going to be in the SteamWorld universe. The next game is not going to be a direct sequel to SteamWorld Dig, it is not going to be SteamWorld Dig 2. It is coming to the Nintendo 3DS first, because we think it is a fantastic platform. If I have any updates on the game? The thing is that earlier, when we did SteamWorld Dig, the first thing I went out and said was that it was going to be released at the end of February 2013 and then I said by the end of March."

"If there is one thing I have learned, is talking too much before everything is set in stone. It is very likely that I would have to eat my own words. So I sort of promised that the rest of team, that they sort of would kill me if I say too much. I will say a few things. Gameplay wise, it will have elements from SteamWorld Dig, you will definitely know in which environment you are. Then there would be other gameplay elements in there and the mix is very interesting. I have played the vertical slice, the very early alpha version of this game and it is fantastic. I tell you that much. It is just the brilliance of our lead game designer, he is a genius at mixing stuff that really fits well together. It was so exciting to just spend 30 minutes playing this next SteamWorld game that I was… yeah, I was happy to see it. So the update on the game is I don't have a release date for it, we don't have a date on when we will release the title for it, but euhmm… that it is going to be very cool. It is coming out in 2014."