[Interview] Natsume and Kiyoshi Sakai discuss Yumi's Odd Odyssey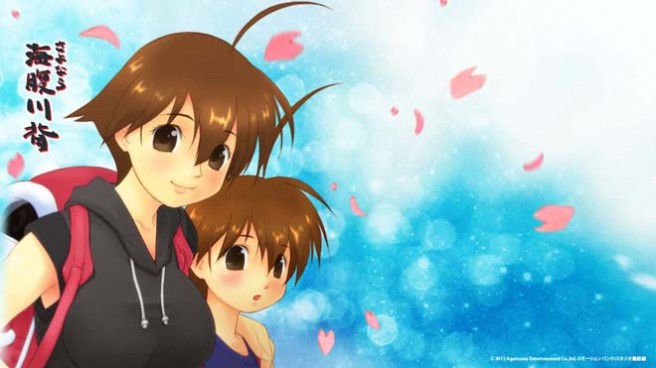 Before Yumi's Odd Odyssey, it had been quite a while since the last, true Umihara Kawase game. Why did you feel compelled to return to the series?
KS: I stumbled across an opportunity to plan a simple remake of the game. Then, the team decided that we might as well make a new game and started embarking on the project.
Yumi's Odd Odyssey is the first Umihara Kawase entry in the series to be available outside of Japan. How do you feel knowing that players in North America will finally be able to experience the series?
KS: Although the series might not be well known to North American players. The game represents unique Japanese world. I hope everyone enjoys playing this.
Could you see another Umihara Kawase title happening in the future?
KS: To be decided at this moment.
The original Umihara Kawase came out almost twenty years ago; what would be something the 2014 version of yourself would tell your 1994 self about the video game industry?
KS: Even though the presentations and trends have changed, I'd like to convey the message that the root of the fun in games remains unchanged.
The first title in the series is a tremendous example of organic Super Famicom-era surrealism. With the bounds of graphical capabilities constantly rising, would you say achieving that same aesthetic is inversely getting harder and harder?
KS: The game wasn't for pursuing the quality of graphics. Thus, there wasn't anything particular that was challenging. But generally speaking, the demand for higher graphic presentation is getting more and more in the market, which I believe is one the factors that direct affects the soaring development cost.
How important is the integration of advanced mathematics (like calculus) in the programming process, especially in a game that requires a simulation of real-world physics in an open environment like Yumi's Odd Odyssey?
KS: In Umihara Kawase series, the character behaviors are dramatically simulated and not using any advanced mathematics. By controlling all the elements in the game with simple rules, however, the game does realize something like a plain physic simulation.
Leave a Reply