Monster Hunter X launches in Japan on November 28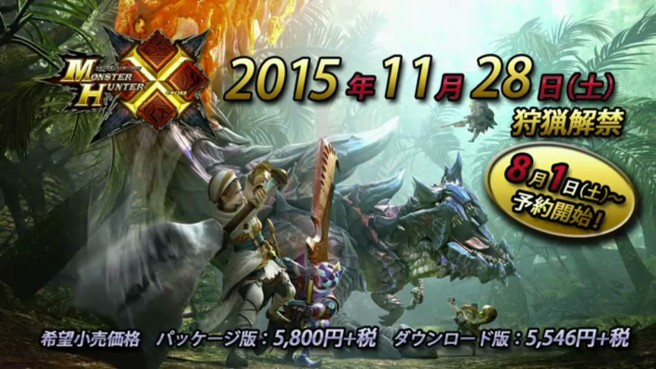 Monster Hunter X is releasing in Japan on November 28, Capcom announced during Monster Hunter Tsudoi 2015 Summer. Reservations will begin on August 1. Pricing is set at 5,800 yen for the retail version and 5,546 yen for the download release.
There are also plans to release a New 3DS XL bundle for Monster Hunter X. This will feature a specially designed system. Pricing is set at 26,000 yen.
Aside from that, Capcom confirmed that two 3DS themes are in the works, and Nargacuga from Monster Hunter Freedom Unite and 3 Ultimate will be returning.
Fans can go hands-on with Monster Hunter X at the Tokyo Game Show in September. Weapon videos will be shown each day between August 1 and 7.
Leave a Reply