Monster Hunter X – Universal Studios collaboration, another 3DS theme, Vicious mode, footage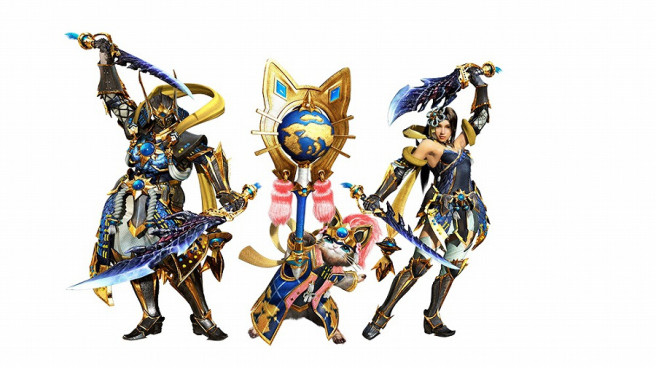 There are plenty of Monster Hunter X updates to go around. Capcom has shared some official updates, coverage has leaked from this week's Famitsu, and new videos have surfaced.
First up, Capcom is once again teaming up with Universal Studios Japan. Starting on January 15, players can obtain special equipment and guild cards. There's also the collaboration quest players can acquire.
Capcom also shared a video of another Monster Hunter X 3DS theme. This will be available at launch next week for 200 yen.
As for Famitsu's coverage, we now know of the Vicious mode for monsters. They're referred to similarly as Frenzied monsters from Monster Hunter 4 Ultimate, and we know that in this state, creatures have stronger attacks and are covered by black smoke. Attacking them allows your Hunter Skills gauge to increase more quickly, and taking them down provides players with armor and weapons.
We'll close things out with a few different videos. Continuing on below for the latest gameplay, and visit Capcom's YouTube channel for a bunch of commercials (and making of videos).
Leave a Reply