New Pokken Tournament arcade character reveal planned for November 1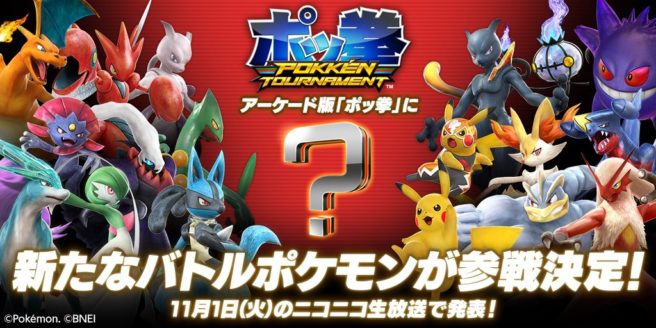 Another new character will be revealed for the arcade version of Pokken Tournament on November 1. On the official Japanese website, Bandai Namco teased the upcoming news. The announcement will take place during a Niconico stream per usual.
News will drop at roughly the following times:
– 4 AM PT
– 7 AM ET
– 12 PM in the UK
– 1 PM in Europe
Thus far, Darkrai and Scizor have been added to Pokken Tournament in arcades. Both were spotted in update files from the Wii U version several months ago along with Empoleon. Because of that, it's likely then that Empoleon will be the newest character for Pokken Tournament.
Leave a Reply