Nintendo doesn't think Mario Maker will negatively impact sales of the main games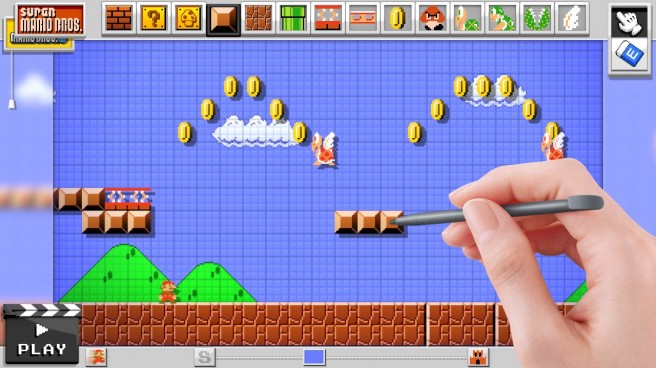 Mario Maker is unique in that it will allow players to create their own Mario levels for the first time. This led EDGE to ask Nintendo producer Takashi Tezuka in its latest issue if he believes the Wii U game could harm sales of future Mario titles.
Tezuka said in response:
"I think part of the fun of Mario is how you play and experience a series of courses, with boss battles, too, all of which get progressively harder. Mario developers build up the whole world, making sure the different courses all fit well together. I don't think the overall fun you can have with an entire Mario game is the same as playing a single course made in Mario Maker, and of course future Mario games will include lots of new features… so I don't think the two will ever be in competition."
Mario Maker will be coming to Wii U in the first half of 2015. Players will be able to use assets based on the original Super Mario Bros. and New Super Mario Bros., though other classic Mario titles will likely be featured as well.
Leave a Reply