Nintendo on the NES Classic Edition – audience, different display modes, and more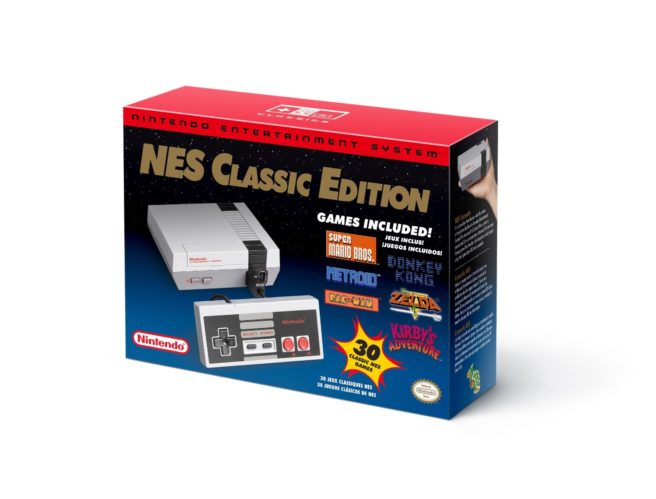 Last month, the Nintendo Entertainment System: NES Classic Edition was announced. Nintendo is bringing back its retro system as a mini device in November. 30 NES games are pre-installed, including Super Mario Bros., The Legend of Zelda, and many more.
Following the announcement, a French-language radio show hosted an interview with Julie Gagnon. Gagnon is the communications manager at Nintendo of Canada.
Gagnon talked about a few different topics such as who the company is targeting with the NES Classic Edition. Additionally, she appears to have revealed some different display modes, such as pixel perfect.
Head past the break for a translation of the more interesting comments from Gagnon. Huge thanks goes out LuigiBlood for helping us out with this.
"Everyone who has played before, who maybe today wants to play with their children; everyone who wants to beat the bad guy, but they couldn't back then; all of the new generations who love Mario today and want to understand how he was at the beginning, I really think this can bring everyone together."

"It's also in the spirit where retro is very present, and finally Nintendo offers it in a formula that I think is very accessible for everyone."

"What is interesting is that we can play through HDMI, but there will be different modes of how we will see the screen – a mode simulating the retro aspect of our old CRT screens, there will be a mode which can be at the resolution of the modern screens in 4:3 format, and a pixel perfect mode which will display each pixel as a square, so people can have fun with this too."

"Yes, there will be permanent save points and instant temporary saves to be able to resume and that's for every single of the 30 games, so we don't have to worry if we don't have a password, or restart right at the beginning…"
Note: due to the nature of the interview, this is not a word-for-word translation. To ensure that the comments can be properly understood of English, it's a mix of direct-quotes and paraphrasing.
Leave a Reply