Nintendo picks up "QOL" trademark in Europe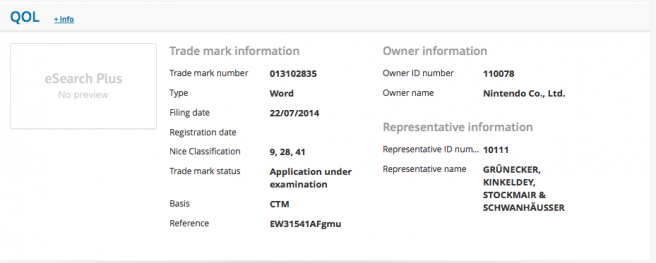 Nintendo is preparing for its Quality of Life initiatives with a new trademark in Europe. Sometime today, the company registered the name "QOL" – the filing should be finalized very soon.
Nintendo's Quality of Life platform should be arriving sometime in 2015/2016.
Thanks to saki for the tip.
Leave a Reply