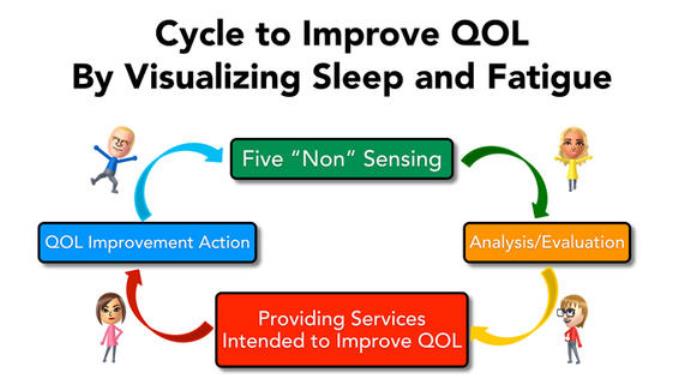 Nintendo's Quality of Life project has been in the works for quite some time now – it was first mentioned at an investors' meeting all the way back in 2014. However, other than some patents and a couple of mentions at investors' meetings over the years, we haven't actually seen anything concrete. The last mention was in July of last year during Nintendo's annual report. However, it now seems that Nintendo's Quality of Life project might be dead, or at the very least hit a significant roadbump.
After the Pokemon announcements last week, Nintendo's shares rose got a large bump, but today they dropped significantly (by 5%). Dr. Serkan Toto speculates that this might be because of a report by business newspaper Nikkei, which states that the Quality of Life project might be dead because Nintendo's hardware partner Panasonic withdrew from the project in March.
As always, take reports like this with a grain of a salt. However, this would explain Nintendo's silence and seeming lack of progress on the project. Perhaps we will hear something concrete at Nintendo's next investors' meeting.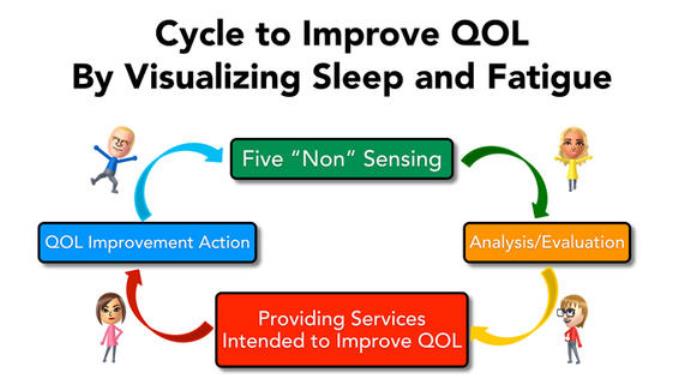 Quality of Life is an initiative originally led by late Nintendo president Satoru Iwata. We first heard about plans to create a product involving sleep and fatigue at the start of 2014. Since then, nothing has really materialized.
Despite the lack of news over the years, Nintendo once again says that Quality of Life is being pursued. Here's an excerpt from the company's annual report:
Moreover, we are working on the development of a new product that improves people's QOL (Quality of Life) in enjoyable ways. Our aim is to enable consumers to make daily efforts to improve their QOL in a fun manner by
making sleep and fatigue status visible and offering various services based on this information.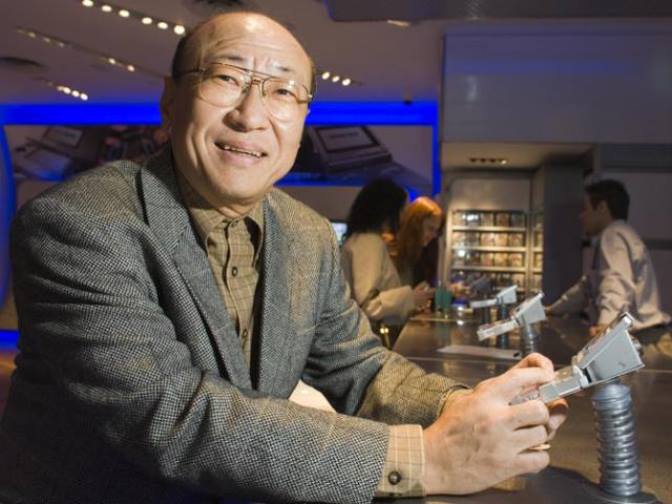 Cheesemeister3k has translated one more excerpt from the Q&A portion of Nintendo's latest financial results briefing. When asked about his strategy as president, Tatsumi Kimishima said:
Kimishima: Yes, when I became President, I said that it was my role to continue the strategy established under the prior management. From this point, we need young people to come in as a new generation and give lots of new ideas. It's important to create an organization in which they can thrive. To do so, we've established a system in which many people with potential can play active roles. It may be hard to see from outside the company, but our organization has changed greatly. We also want more game developers to become known, so we'll be sending more out to be public-facing. As for strategy, our hardware/software game business is central, but we're integrating smart device activities into our actual business, and will derive synergies between them. My Nintendo is an important part of that. We want to create connections with customers by having them become My Nintendo members. Also, although QOL wasn't asked about we're not at the stage for the sleep and fatigue [sensor] to become a product, so it won't be released (as a product) by March. We do, however, think that we can do something in the area of QOL, so we will continue to consider expanding into this field.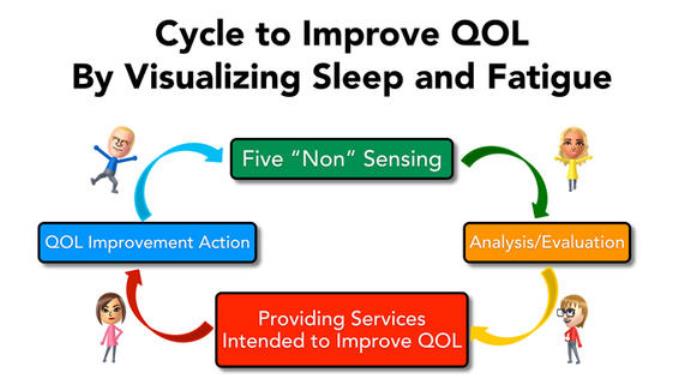 Nintendo president Tatsumi Kimishima shared a small update on the company's quality of life initiative during a press conference earlier today. The device intended to measure sleep quality was originally planned for March, but was moved to April or beyond due to development lagging behind.
Kimishima shared a tiny tidbit about the 3DS as well. He mentioned that the system had trouble raising sales during the year-end holiday season, though digital download games and amiibo figures sold favorably.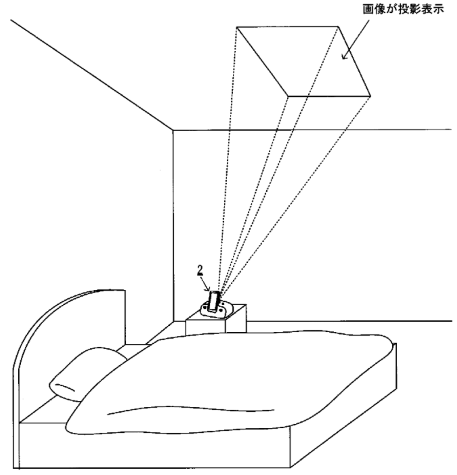 Yesterday, several patents relating to Nintendo's planned Quality of Life platform were published. As was previously announced, they mostly seem to center around monitoring the user's health via non-wearable devices. Of course, as is the case with all patents, it seems unlikely that all of these will appear in exactly these forms in the final product(s), but it's nonetheless an interesting look at what Nintendo has plannend.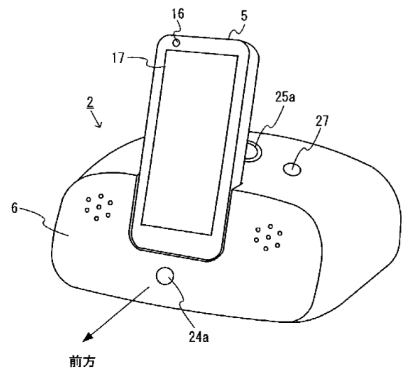 This information processing system comprises a portable terminal. The portable terminal detects sensor information for assessing a user's emotions. It would be permissible, as an example, for the sensor information to be sound information which is detected by a microphone, or image information which is captured by a camera. The information processing system assesses the user's emotions on the basis of the sensor information. The portable terminal detects the sensor information in a period when the said portable terminal is in a standby state. As an example, the said standby state is a state wherein a display of the portable terminal is off.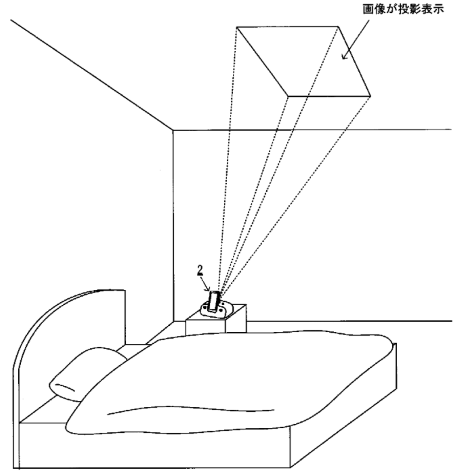 This display system is provided with a sensor, a projector, and a control means. The sensor detects user information for calculating a state relating to sleep of a user. The user information is, for instance, biological information, such as pulse rate. The projector displays, by means of projection, a predetermined image. For instance, the projector displays, by means of projection, an image on a ceiling by projecting the image upward. The control means controls the projector corresponding to the sleep-related state calculated on the basis of the user information.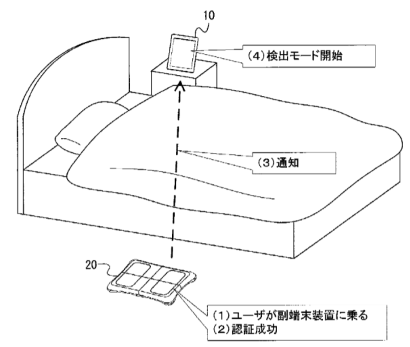 A terminal system acquires physiological information from a user and transmits transmission information to a server system, said transmission information including the physiological information and/or health information relating to the health or the body of the user, obtained from said physiological information. The server system associates the transmission information received from each terminal system, and/or information obtained from said transmission information, with the user, and stores these as stored information. The server system also stores conditions relating to the generation of provided information, to be provided to the user in order to improve metrics obtained from the stored information, or metrics included in the stored information. The provided information is generated on the basis of the stored information and the conditions, and is transmitted to the user's terminal. The server system performs an analysis of transmission information acquired after the provided information has been provided, for a plurality of users that have received the provided information, and updates the conditions on the basis of the analysis results.
Nintendo isn't planning on supporting its Quality of Life platform alone. President Satoru Iwata confirmed last week that there is an interest in partnerships. Nintendo may approach other companies, and companies may come to Nintendo with proposals.
Iwata said:
By using the term "platform" for our QOL business, we expressed, to some extent, that our QOL business will not be only between us and our consumers. Instead, we would like various partners to join us if they have some ideas to propose to our consumers. For those who have been watching Nintendo for a long time, it would appear quite unusual to clarify the core elements of our new business ideas at such an early stage as this, way before the actual service begins to operate and the actual products are shown. This time we dare to clarify that Nintendo is working on a new platform with "sleep" and "fatigue" as the themes, because it would be very beneficial to openly start talks with potential partners. There might be cases in which we approach other companies. Conversely, there might also be cases where, following our announcement, companies come to us and propose something using their techniques or something that they would be able to achieve. Nintendo will not implement this business alone. Today, I explained future services and the development of the business by referring to our way of thinking. We did so specifically this time because, considering future business development, it's advantageous for us to talk about it at this early stage.
One investor brought up an interesting point about QOL during Nintendo's most recent financial results briefing. Nintendo will need to find ways to keep users engaged with the product, otherwise the business may not be successful in the long term, and it may not sell in the short term.
Satoru Iwata believes Nintendo will be able to tackle these potential issues in various ways. First, users won't need to wear any device, and they'll simply need to sleep in order for it to function. There are also plans to greatly lower the hurdle for measurements. And finally, Nintendo wants to "skillfully combine our video game know-how with the smart device notification functions that are already used in daily life."
We received a bit more information about Nintendo's "Quality of Life" plans last week. However, there's still quite a lot of information shrouded in mystery – such as what Nintendo's plans are when it comes to pricing.
Nintendo president Satoru Iwata didn't share too many details on this front at the company's financial briefing last week, but during the Q&A, he hinted at a subscription-based model. Iwata also commented on how QOL "has the potential for Nintendo to create a significantly large market that no one has ever set foot in".
As usual, continue on below for Iwata's full comments.
Nintendo president Satoru Iwata closed out the company's latest financial results investor briefing with plenty of comments regarding QOL plans. Check out what Iwata had to say below:
During our Corporate Management Policy Briefing in January this year, I said that we were aiming to redefine our interpretation of entertainment. I explained that Nintendo was aiming to broaden the scope of its business fields by redefining entertainment as something that "improves people's QOL or Quality of Life in enjoyable ways."
Today, I would like to spend some time to explain a little more about the QOL business that Nintendo will deploy. In January, I stated that the first theme of our QOL business would be "health." Now, I would like to explain which aspect of health Nintendo's project will focus on. I will also elaborate on my previous remark that it would be "non-wearable."

The health-related theme that Nintendo will first deal with in our QOL business is:

Visualizing sleep and fatigue.

Everyone needs to sleep, and all of us get tired.
There is no argument that whether or not we have sound sleep or not significantly affects our health, and many of us recognize through our daily lives that accumulated fatigue makes it difficult to maintain good health. However, we tend to recognize these conditions in a subjective fashion. Fatigue and sleep are themes that are rather hard to visualize in more objective ways. At Nintendo, we believe that if we could visualize them, there would be great potential for many people regardless of age, gender, language or culture.

Of course, there are currently several existing ways to measure our sleep status. However, even though there must potentially be significant demand to visualize sleep, there have not been any definitive products to date. We believe that this must be because devices launched so far have required consumers to make some kind of effort, which made it rather difficult to continue.
I decided that Nintendo should step into this QOL business because:

The company has now reached the point where we will be able to realize the Five "Non" Sensing elements.
Five "Non" Sensing is the concept that in spite of eliminating the five things that have been necessary so far, we still can measure the status of sleep and fatigue automatically.
Among these Five "Non" Sensing elements, I mentioned the first keyword, "non-wearable," which means that you do not need to attach anything to your body, during our last Corporate Management Policy Briefing. I believe, and I think many of you will agree, that we want to wear only things that are very comfortable when we go to bed. If we need to wear a device, say, on our wrist, or if we need to install some special equipment in our bed, we will sometimes forget, which therefore makes it hard to continue. Thus, I believe the "non-wearable" concept is very important. The next one is "non-contact," which means that the product will not have any physical contact with your body. While attaching a sensor to your body is convenient for giving you a read out of your biological information, few people appear to enjoy having unusual objects attached to their bodies while sleeping. Therefore, the ability to measure without physical contact is another important point. The next one is "non-operating." Not requiring the user to operate the device is another key point, as it can encourage continuity. Not everyone has a clear head when they get into or out of bed. Whether we have to operate a device or not when we get into and out of bed significantly changes our ability to continue. Another factor is "non-waiting," or in other words, eliminating the wait for measurement results to be produced. From sensing to analysis, measuring biological information inevitably takes some time. This is one of the issues we could not overcome with our "Wii Vitality Sensor" project. However, if we can make it so that the measurement can be done automatically while the user is sleeping, and if it can be done without any operation, the user does not need to wait. Finally, "non-installation efforts," or not requiring users to go through the trouble of installing the product to start is another important key factor.

Visualizing sleep and fatigue by automatically measuring sleep condition under this concept of Five "Non" Sensing is going to be the first step for Nintendo's QOL business.

We will prepare the QOL Sensor that will automatically measure sleep condition under this Five "Non" Sensing concept. All you have to do is place the QOL Sensor on your bedside.
Inside the QOL Sensor is a non-contact radio frequency sensor, which measures such things as the movements of your body, breathing and heartbeat, all without physically touching your body. This automatically gathered data will be transmitted to the QOL cloud servers, which will then analyze the data measured by the sensor and visually represent sleep and fatigue results.

To achieve the visualization of sleep and fatigue, we have formed a business alliance with ResMed, which is headquartered in the U.S. and is the leading corporation in the world that develops, manufactures and markets medical equipment for the treatment, diagnosis and management of Sleep Disordered Breathing, COPD and other chronic diseases. The company operates business in dozens of different countries around the world while its main business is conducted in the U.S. I understand that they have many users in Japan too.
They have now provided Nintendo's QOL business with the core of the Five "Non" Sensing elements, namely, non-contact sensor measurement technology and sleep condition estimation technology.
ResMed has been contributing to improving patients' QOL in the medical equipment field by improving their sleep condition, and for Nintendo, a company that develops, manufactures and markets products for the general public, we think this partnership is a good fit as both companies can bring out each other's strengths.

Since fatigue per se is not regarded as a disease in the medical world, it is said to be a field where sufficient research has yet to be conducted. We have been fortunate to encounter several experts who have been conducting cutting-edge research in the science of fatigue. Together, we are now developing technology to estimate fatigue.
Dr. Yasuyoshi Watanabe is an expert in a wide variety of health-related fields, and his name is recognized in fatigue science around the world. Dr. Watanabe kindly provided us with his comment: "Accurate and simplified fatigue measurements enable self-comprehension of the body which is very significant for contemporary humans, and I think it can be used as the benchmark to improve our QOL. We will all do our utmost to achieve this world-first product."
The state-of-the-art research results in fatigue science that Dr. Hirohiko Kuratsune and Dr. Seiki Tajima have been jointly conducting will also be used in fatigue visualization for Nintendo's QOL platform.

If we can realize the visualization of sleep and fatigue with Five "Non" Sensing elements, the QOL improvement cycle will go as follows:
First, with Five "Non" Sensing aspects, your sleep and fatigue can be automatically measured. All you will have to do is place the QOL sensor near your bed and then sleep as usual. The collected data will be transmitted to the QOL cloud servers and will be analyzed and evaluated. Based upon the sleep and fatigue status of the consumer which have both been "visualized," services intended to improve QOL will be proposed. More specifically, a variety of actions will be recommended. Consumers will be encouraged to take certain actions, such as exercising or changing diet. Then, the results will be measured through Five "Non" Sensing elements each day. By continuing the measurements every day, users will be able to observe a gradual change achieved by their actions. This cycle can contribute to the improvement of QOL, and the QOL improvement platform can help realize it.

To summarize,
With Five "Non" Sensing aspects, we will make it easy for anyone to use it.
With Nintendo's know-how of hospitality as well as of making people want to continue, we will encourage people to enjoy using it every day. As a result, a meaningful cycle will be established aiming to improve people's QOL. These are the basic elements of our QOL improvement platform.

A total of 125 years have passed since Nintendo started its business as a Japanese Hanafuda playing cards manufacturer. By believing that putting smiles on people's faces is the goal of entertainment, the company has continued to develop, manufacture and market many different products. The company has shown significant growth in markets overseas since 1983 by positioning dedicated video game platforms as its core business.
As I stated during our last Corporate Management Policy Briefing in January this year, we have redefined entertainment as something that "improves people's QOL in enjoyable ways" and aim to broaden our business fields. As a part of this endeavor, we are now going to newly establish this QOL improvement platform.

When we say, "platform," so far it has meant what we have proposed to the public by way of integrated video game hardware and exclusive software. When it comes to the new QOL improvement platform:

The definition of "platform" will be expanded as you can see on this slide.

When we look at the prevalence of smart devices today, if we can use them to help visually represent sleep and fatigue status, it would be a waste not to make use of them to, for example, check the status or offer service to users. Needless to say, it would also be possible to use dedicated video game systems that could help to improve QOL. As with the definition of entertainment, Nintendo is willing to expand the definition of "platform" without being bound by traditional thinking.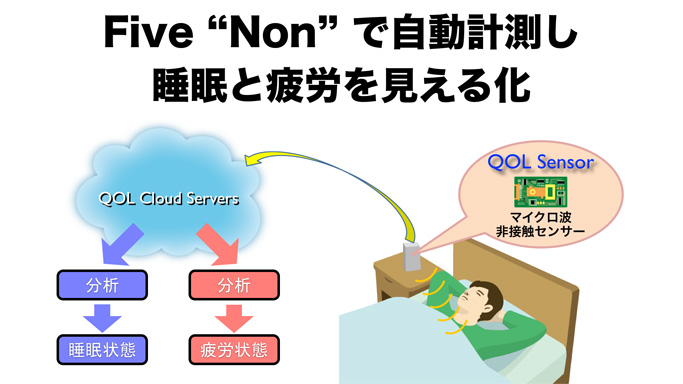 Nintendo finally unveiled specific Quality of Life plans during its latest financial results investor briefing. View the overview below for a quick summary of information.
– QOL device is non-wearable, non-contact, non-operating (no controls), non-waiting, and non-installation efforts
– First QoL device monitors your sleep
– QoL device seems to send data monitored while you sleep to the cloud to be analyzed
– Teaming up with American company "resmed"
– Basically you put it next to your bed and sleep
– The device collects data and then presents a score along with ways to improve sleep and tiredness
– Things like dietary advice, exercise, etc.
– Separate services to be provided in order to improve QOL and be measured by the sleep sensor in a feedback loop
– QOL servers to connect with gaming devices, QOL servers, and smart devices to expand the definition of a platform
– "QOL Improvement" device(s?) will be compatible with Nintendo consoles and smart "devices"
– This begins starting in 2016