NIS on porting from PS4 to Switch, why Disgaea 5 was chosen as first game for the system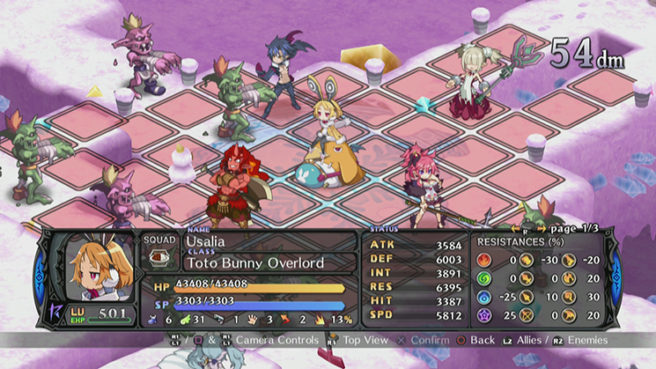 Nippon Ichi Software president Sohei Niikawa participated in interviews with both 4Gamer and Famitsu. In talking with both sites, he discussed Disgaea 5 Complete and Switch development.
First, on 4Gamer, Niikawa touched on porting from PS4 to Switch. Regarding that, he said the difficulty varies depending on how each studio approaches development. It was relatively smooth for Disgaea. There was nothing NIS had to downgrade, and he noted that even in portable mode, the experience still remain same as PS4 version.
On Famitsu, Niikawa explained why Disgaea 5 was chosen as NIS' first title. Since it's the company's debut game on Switch and at launch, they felt it would be a big hurdle to bring out something completely new. A project was therefore chosen which would be smooth to port, and NIS thought it would be better to release its key product.
Aside from that, Disgaea 5 was originally exclusive to PlayStation 4 and you can play it with Vita using Remote Play, but it wasn't really a game for a portable device. However, NIS received many requests to port it to Vita. But if there was a Vita port, it would be necessary to downgrade the game. Since there has been high demand for Disgaea 5 to be on portable device, porting it to Switch would be a way of satisfying Nippon Ichi's customers and fulfilling their demands.
Famitsu further questioned whether porting to Switch went smoothly. He reconfirmed that this was the case. There weren't any issues with the hardware, and no downgrades were made.
When asked if NIS will make more games for Switch, Niikawa responded with a solid yes. The company won't just make a game for launch and call it quits. Niikawa asks gamers to look forward to an announcement in the future.
Leave a Reply