Rumor: New Layton game next summer, more talk of Inazuma Eleven for Nintendo platforms, Snack World localization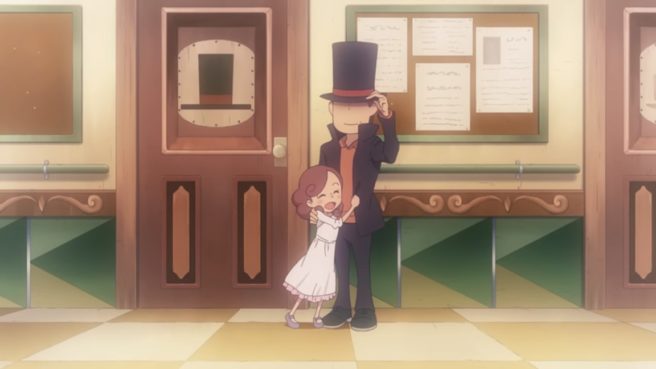 The latest issue of License! Global contains a feature about Level-5. Apparently, the magazine has some information about what's to come for the company.
First, License! Global claims that a new Layton game is planned for late summer 2018. Actual details about the title are not provided.
The magazine goes on to talk about what's next for Inazuma Eleven – specifically Inazuma Eleven. While it was already pointing in this direction, there's further talk about the new game coming to Nintendo platforms.
Finally, License! Global indicates that The Snack World will be localized. It sounds like the plan is to bring the IP west starting in 2018 and 2019.
Below are the notable excerpts from the article:
… An additional "Layton" title is slated to launch in late summer 2018 to support the series.

Level-5 is also currently planning to reboot its classic video game property 'Inazuma Eleven.' The rebooted franchise, which is grounded in soccer (or football, depending on where you hail from in the world), will retell the original story in a slightly altered way and will be available on Nintendo platforms. As a sports-driven video game, Level-5 will aim to secure traditional licensing partners spanning apparel and footwear, as well as publishing. The company is also developing a suite of anime content to coincide with the game and is currently looking at additional digital elements such as digital stickers to tell the brand's story.

… Additionally, Level-5 recently launched a new video game property in Japan, titled "Snack World." The new game features physical, collectible pieces that interact with the game by enabling new challenges, adding new powers and more. Looking ahead to 2018 and 2019, Level-5 hopes to introduce the brand to its European partners in order to develop a robust consumer products program similar to its model for "Yo-kai Watch."
For the time being we'll take this information with a grain of salt. Level-5 has not officially announced future plans about its various franchises.
Leave a Reply