Rumor: Nintendo funding Beyond Good & Evil 2, planned as an NX exclusive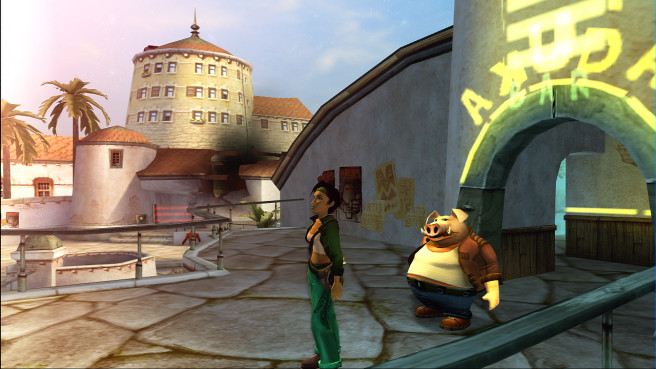 Destructoid is reporting that Nintendo is funding Beyond Good & Evil 2. Better yet, the site claims that the game is planned as an NX exclusive for 2017. It would be a move similar to that of Bayonetta 2 on Wii U, which could help Nintendo generate goodwill with gamers by helping bring the much-desired sequel to its new platform as an exclusive.
Destructoid's initial source originates from Alexander Maier, who recently posted a series of rumors about NX which I personally found rather dubious. However, the outlet "also reached out to a second source, who independently gave a number of the same bullet points regarding the future of Beyond Good and Evil. The number of points of crossover between these two sources suggests that this rumor, while not confirmed by Nintendo, may hold water."
The new game may be currently carrying the working title "Beyond Good and Evil: The Prejudices of Philosophers". This is said to be "a reference to a specific chapter in the philosophical text Beyond Good and Evil by Friedrich Nietzsche, which details how morality can be altered by authority, and the ways black-and-white morality overlooks the larger complexity of the nature of morals."
As with all rumors, we can't stress enough that this report should be taken with a grain of salt. If it were to be accurate though, it'd be a very interesting move on Nintendo's part.
Leave a Reply