Smash Bros. Wii U/3DS – K.K. Slider costume revealed for Mii Gunner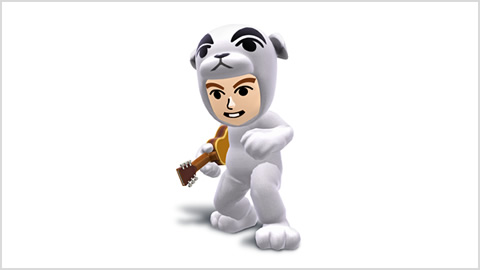 Nintendo has revealed a new costume (along with a corresponding hat) for the Mii Gunner in Smash Bros., which is coming to both the Wii U and 3DS versions of the game. This one is based on K.K. Slider from the Animal Crossing series.
In Japan, the costume will be distributed via 7-Eleven between June 19 and July 11. Players will need to visit their local outlet with their 3DS system.
The K.K. Slider costume also seems to be heading west, but the Smash Bros. website simply lists a "TBD" date for its availability.
Leave a Reply