Super Mario Odyssey devs on wanting to surprise players and more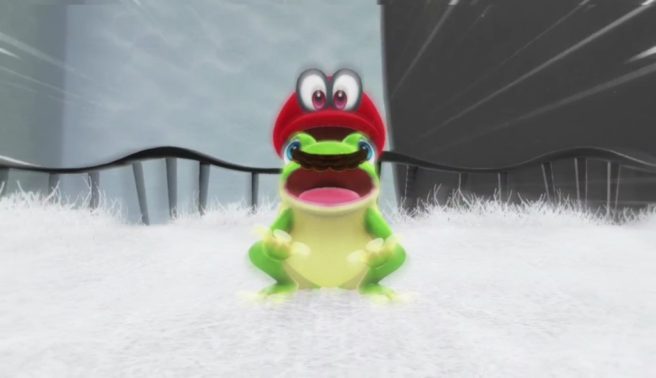 CNET spoke with the developers of Super Mario Odyssey not too long ago. Kenta Motokura, the game's director, as well as producer Yoshiaki Koizumi talked about the new game.
Something Motokura brought up is how Koizumi challenged him to surprise players. The team took that to heart, and it became a key words while development was ongoing.
Motokura said:
"When we first began development, Mr. Koizumi [Yoshiaki Koizumi, the producer of Super Mario Odyssey] gave me some very specific directions. He said, 'I want you to surprise people.' And so we actually took that as one of our themes. Surprise became a keyword as we were thinking about the design of the game."
Motokura also reiterated how "emotional resonance" was important for Super Mario Odyssey. As he explained:
"If an object is spiky, you're communicating that it would be painful to the touch and would hurt Mario. If something is shiny, you're communicating that this is something they would want to pick up. We want the object design and the gameplay to be something that instantly and intuitively resonates emotionally for a lot of different kinds of people."
Koizumi also shared a few words. He believes that the character provides an opportunity to try out new game design challenges while players can easily connect with him.
Koizumi said:
"There are a lot of different ways to view a character like Mario. For us, Mario is really a vehicle to explore new challenges in game design and find new ways to keep players engaged. But from the point of view of players, he's really seen as this bright presence, a character that's very easy to get along with and identify with."
Leave a Reply