Takahashi on Xenoblade 2 – visual style, more exploration than X, no multiplayer, side quests, more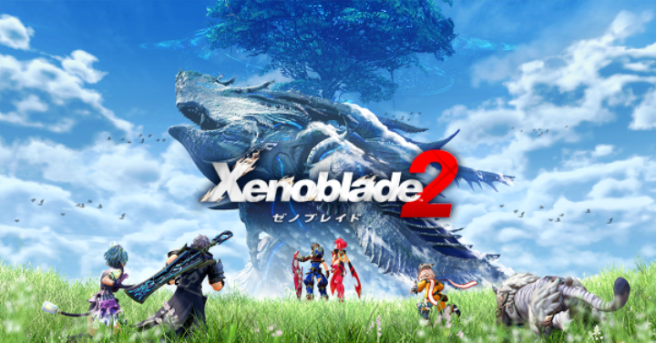 French website Gamekult recently published a new interview with Xenoblade Chronicles 2 director Tetsuya Takahashi. Unlike some of the interviews coming out of E3, this one is almost entirely focused on the game itself. Takahashi commented on the visual style and approach to character design, exploration, multiplayer, side quests, and much more. He also commented on the Baten Kaitos DS project that never came to be, though he didn't have much to say.
We've prepared a full translation of Gamekult's interview. Continue on below to see what Takahashi had to say about all things Xenoblade Chronicles 2.
Gamekult: The first Xenoblade Chronicles was released almost seven years before this interview. What are your most striking memories of it?
Tetsuya Takahashi: Xenoblade Chronicles… (pensive) It was the first major title that we directed as a subsidiary of Nintendo, and I think it's a project we were able to see through to the end, until we were fully satisfied with it. As such, it truly is a memorable game in my eyes.
Was Xenoblade Chronicles 2 already in the making on Wii U before shifting to Switch? What lessons learned from the development of Xenoblade Chronicles X have been useful to this game?
It was a Switch exclusive from the start. As you know, Xenoblade Chronicles X was designed as an open world, and above all we learned the cost of such a project (laughs). As we apply this knowledge to a slightly more guided experience, we get a clearer picture of our needs in terms of asset management and optimization; all the little details that allow us to better apprehend the scale of the game.
Have you also lightened the UI, which was particularly rich in the previous episode?
Considering the Switch has four buttons on each side, we've tried to make the control scheme more accessible and intuitive, so that you could carry out actions without having to think about it. At any rate, this is what we're trying to achieve. On the other hand, we haven't planned any touchscreen interactions.
Will there be any data packs to help the console along, like in Xenoblade Chronicles X?
We have no such plans for the time being.
Judging by the trailers, Xenoblade Chronicles 2 is coming back to a more childish visual style. Is there a wish to target a broader, younger audience, or can we expect the game to hold on to more mature themes?
Broadening the audience was clearly one of our objectives, but we also wished to give the characters a wider range of facial expressions this time around. Masatsugu Saito's character design is a means to make the protagonists more expressive. As for the story, in the first Xenoblade Chronicles we wanted to bring out the values of friendship, as well as Shulk's revenge which was at the heart of the plot. In this one, it is more of an initiatory quest, and a coming-of-age story for Rex.
What can you tell us about Rex, the main character of this sequel?
He's clearly hot-blooded (nekketsu), like a character from a shōnen manga, but he's also older than he looks. At the beginning of the story, he's been a Salvager for many years already, aiding lost souls in the world of Arst. He's living in a world of adults, which makes him more mature than his appearance suggests. His goal, and that of the characters around him, is to find a heaven called Elysium. Those who live there know that it is a place of legend, where everything seems to happen in an idyllic way. The discovery of this place will obviously be the motivation behind the main quest.
Exploration has always been at the heart of the Xenoblade saga, especially in Xenoblade Chronicles X. Can we expect the world to be even more vast on Switch?
Exploration will have an even more decisive role in Xenoblade Chronicles 2. With regard to the number of places to explore and visit, I think we're going far beyond what Xenoblade Chronicles X was able to offer. As you could see in the trailer, you can expect to discover a large number of diverse environments, some natural, some built by men.
Leave a Reply