Zelda: Twilight Princess HD supports Miiverse stamps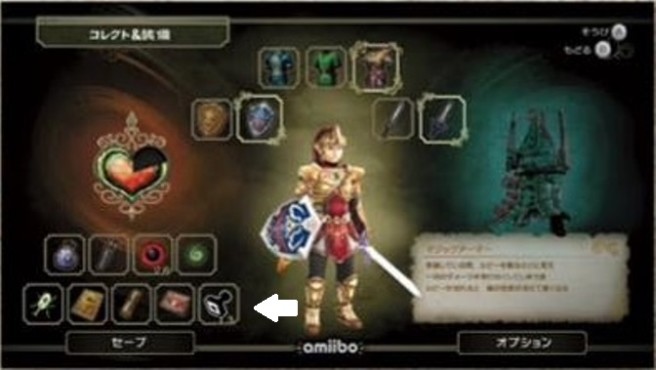 In addition to new amiibo information, this week's Famitsu article on The Legend of Zelda: Twilight Princess HD contains another set of screenshots. We're able to see the inventory screen for the first time (shown above, blurry after making it bigger), and it contains an interesting secret.
The very last box has an icon… but not an ordinary icon. This is actually the very same image used for Miiverse stamps. So while not officially announced by Nintendo, Twilight Princess HD should make use of those. Listings for the collector's edition guide have also teased Miiverse functionality
.
The inventory screen itself has seen a revision since the original release of Twilight Princess. Here's what it looks like on GameCube (image via Zelda Wiki):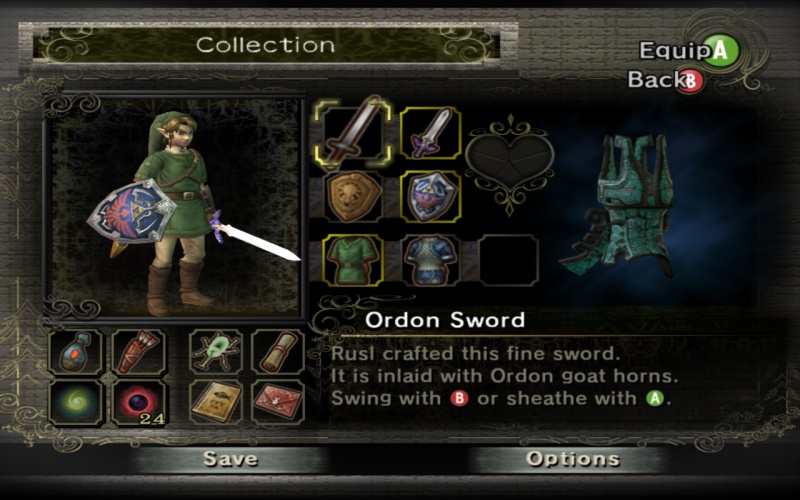 Thanks to Jake for the tip.
Leave a Reply