13AM Games officially getting into publishing, confirms Pirate Pop Plus for Wii U and New 3DS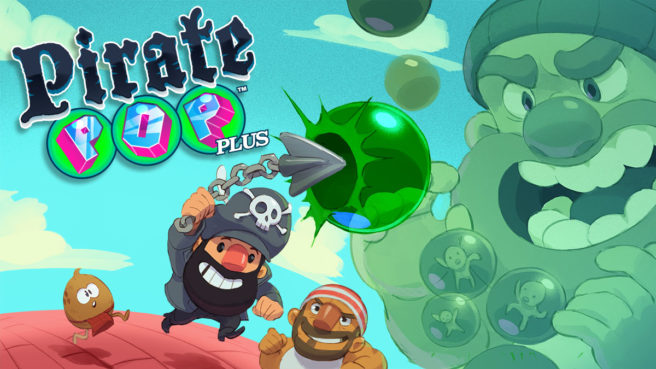 Yesterday, some news emerged about Pirate Pop Plus for Wii U and 3DS and the involvement of Runbow creator 13AM Games. It's all now been made official through a new Tumblr post from the studio.
Pirate Pop Plus is indeed coming to Wii U, and also New 3DS (instead of 3DS). Additionally, 13AM confirmed that it's now getting into publishing.
13AM wrote:
13AM Games is no longer just 13AM Games! We have opened up to game publishing with our brand new publishing arm: 13AM Shipping Solutions!

We're really excited to help bring indie games to console and PC, and our first projects is Dadako's Pirate Pop Plus! A super addictive, gravity-defying, score-chasing, bubble-busting, gameboy-style arcade game for Wii U, New 3DS and Steam!

We will have more details in the coming weeks and months and hope to release the game soon! We've still got some work to do though, so be patient with us.

Anyways, as always thanks for the passion. We're glad to be bringing more fun games to you guys whenever we can.

Oh and as for some rumors about a supposed extra playable character… I'm gonna have to stay mum on that one.
Leave a Reply