3DS "RPGs & Epic Quests for Nintendo 3DS in 2016" promo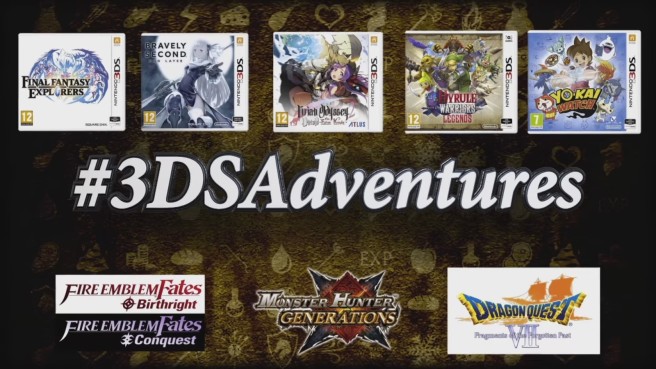 Nintendo UK has prepared a new video to show off some of the big adventure games on 3DS this year, including RPGs and more. Check it out below.
You can see Nintendo UK's top 10 RPGs of 2016 here. Fans can also vote on their favorite 3DS adventures of the year and win a New 3DS XL here.
Leave a Reply