80's Overdrive dev outlines the different modes, DLC possible, game could be out next month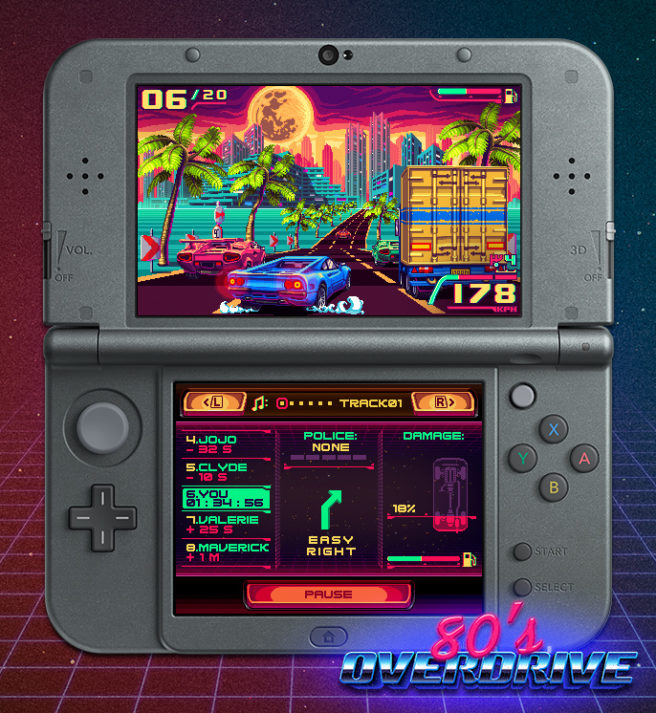 It's been close to two years since we originally found out about 80's Overdrive. The game's launch is finally approaching, as it was sent off to lot check last week.
Insane Code spoke more about 80's Overdrive in an interview with D-pad Joy. On the topic of the racer's different modes, Insane Code outlined them as follows:
Career mode in which racers are competing against each other on various, point-to-point style tracks or complete special missions. The player can be also chased by the police.

Time-attack mode ("Outrun Mode") in which the player is fighting against the clock and tries to get as far as they can until the time runs out.

The Track Editor in which players can race on their own tracks. Tracks are be made by editing parameters. This generates the track code which can be shared with friends.
It was also stated in the interview that DLC could be possible if fans are interested. Bringing in more content like "a new car or a visual theme won't be that problematic.
We're still waiting on that final release date for 80's Overdrive, but it should be coming very soon. Insane Code said that December 2017 "is very probable."
Leave a Reply