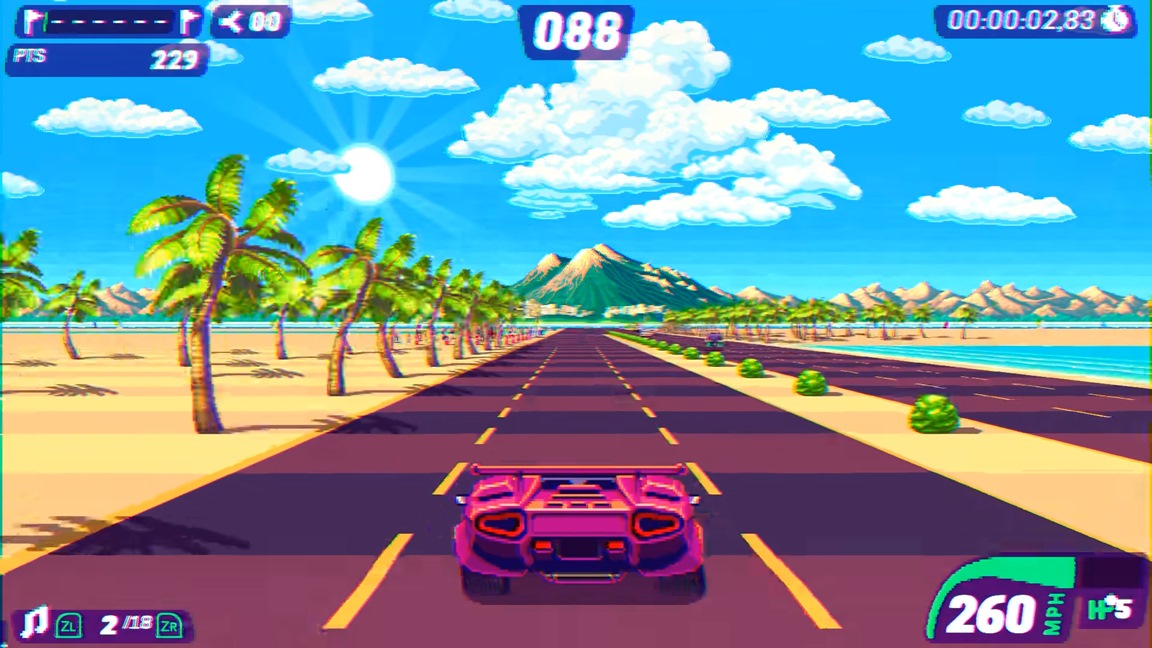 Insane Code has announced a new update for its racer 80's Overdrive. It'll speed up the actual racing, improve controls, implement a bunch of small improvements, and take care of crashes.
Here's a trailer for the update: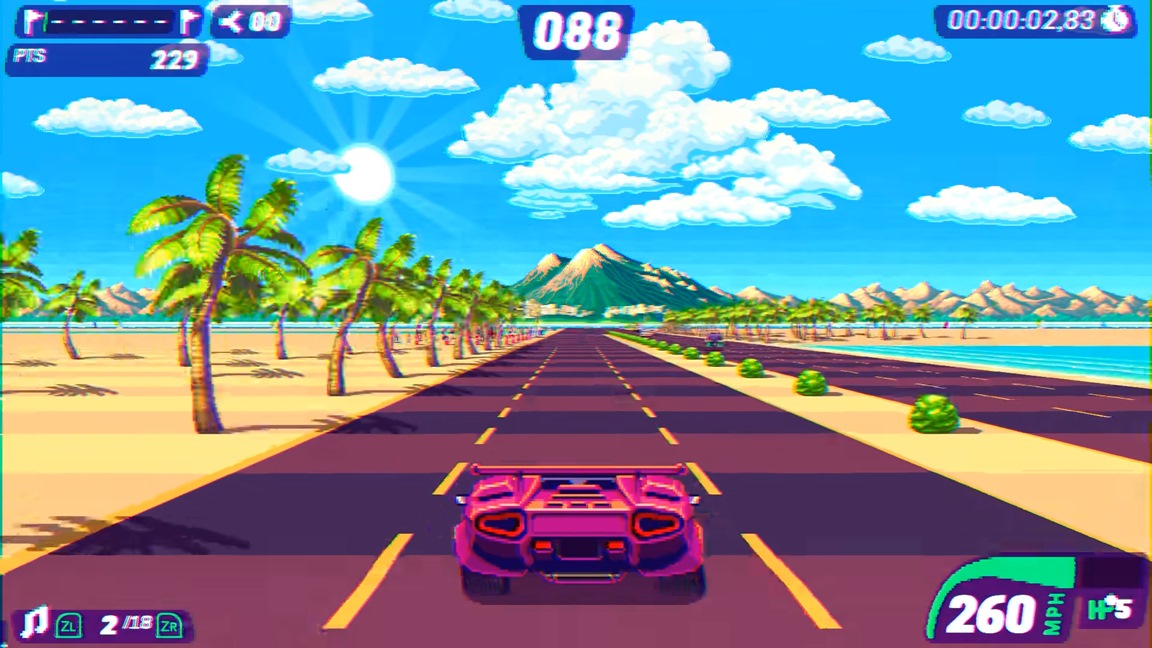 After appearing on 3DS at the end of 2017, Insane Code's 2D pixel art racing game 80's Overdrive reaches Switch on May 7. View some early footage in the video below.
80's Overdrive will be sold digitally on Switch via the eShop.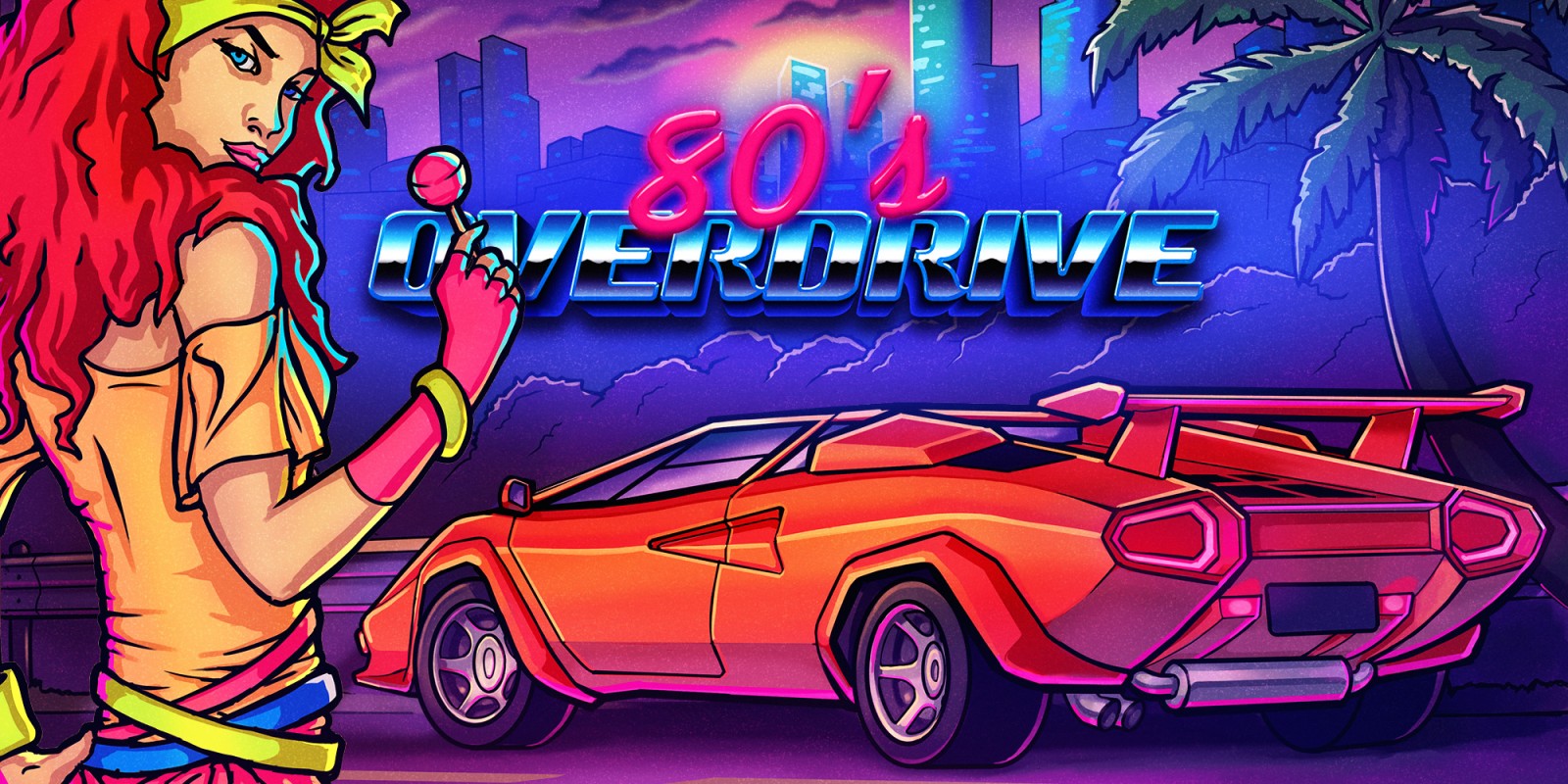 80's Overdrive, the pixel art racer that previously came out on 3DS, is about to land on Switch. Insane Code has announced that this new version of the game is dropping in all regions on May 7.
We have the following overview and trailer for 80's Overdrive: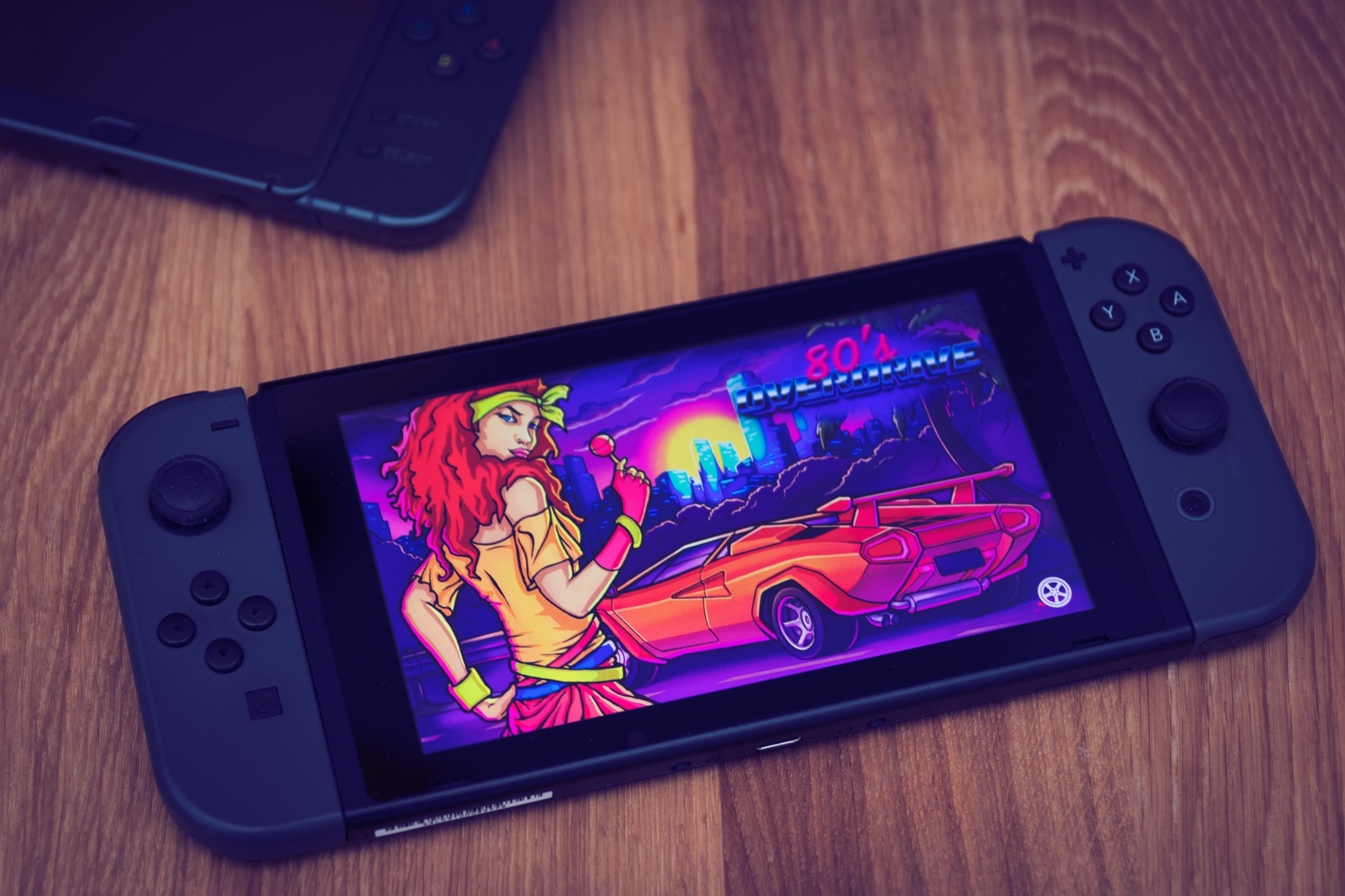 Some folks may remember 80's Overdrive, a 2D pixel art racer that dropped on the 3DS eShop at the end of 2017. Switch was still fresh and the older portable was on its way out, so it may not have received the attention it should have. Insane Code is rectifying that by porting the game over to Nintendo's latest console.
It's unclear when exactly we'll be seeing 80's Overdrive on Switch, but it's on track to arrive later in 2020. We have some details and a trailer from the original 3DS release below.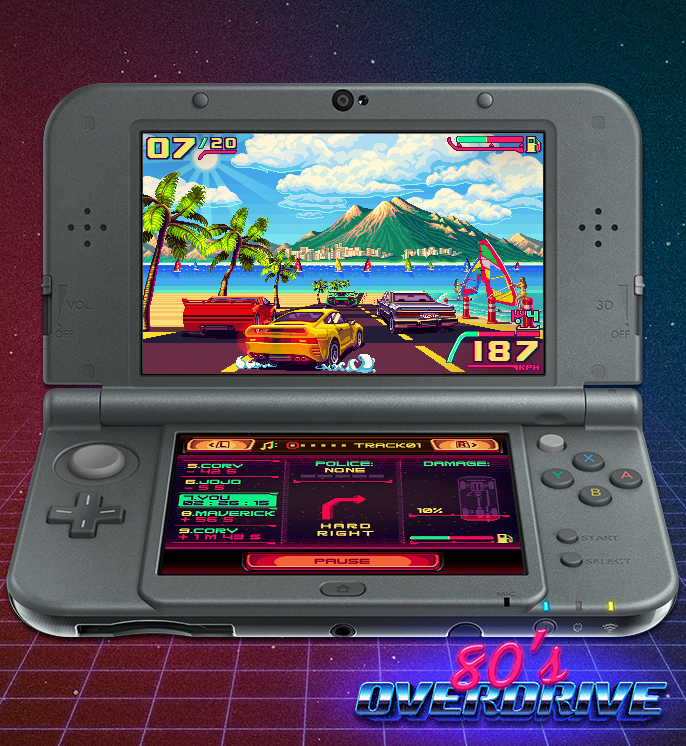 80's Overdrive has finally arrived on 3DS over in Europe, and the North American release is following later this month. Check out some footage below.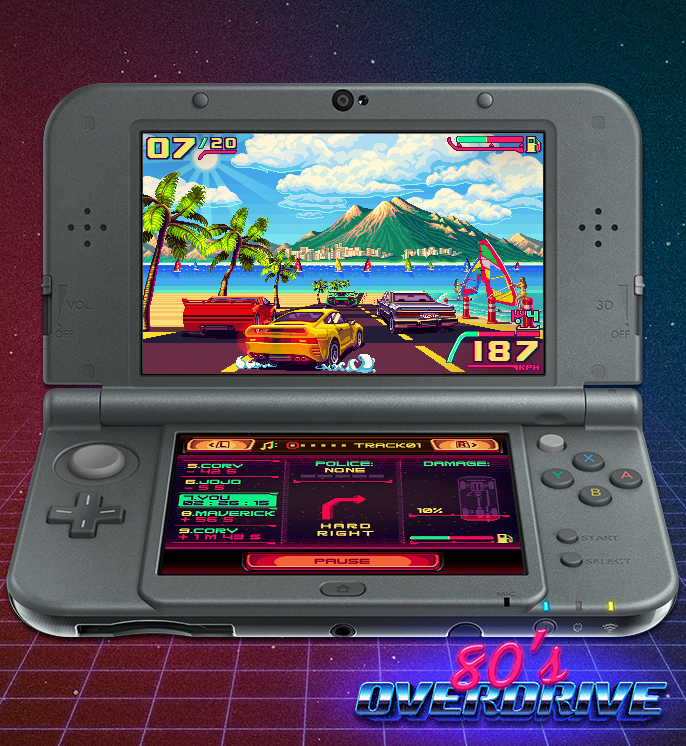 80's Overdrive won't take up much space on your 3DS. It's a very small download, clocking in at 345 blocks. In other words, that's 43.125MB.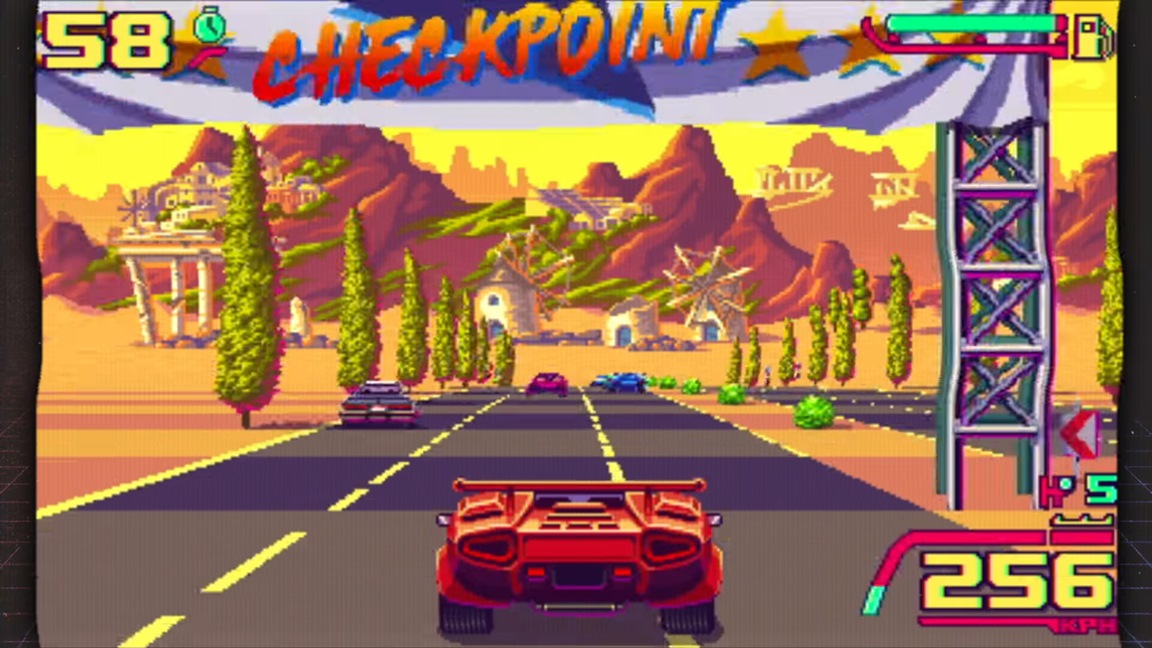 Insanity Code has announced that its 2D racing game 80's Overdrive is coming to North America on December 14. The game was also listed by Nintendo of Europe for December 3 earlier today in the weekly Nintendo Download report.
Below is a launch trailer for the game:
Source: Insanity Code PR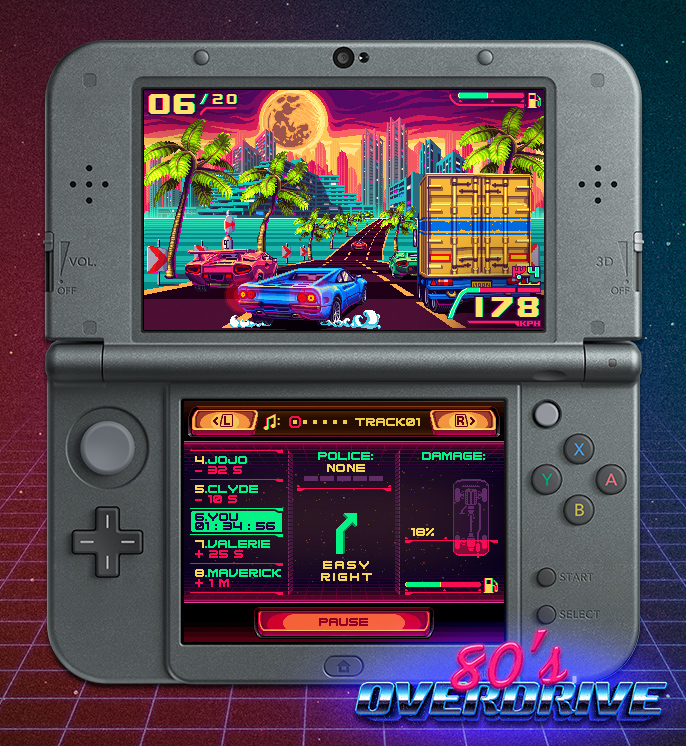 It's been close to two years since we originally found out about 80's Overdrive. The game's launch is finally approaching, as it was sent off to lot check last week.
Insane Code spoke more about 80's Overdrive in an interview with D-pad Joy. On the topic of the racer's different modes, Insane Code outlined them as follows: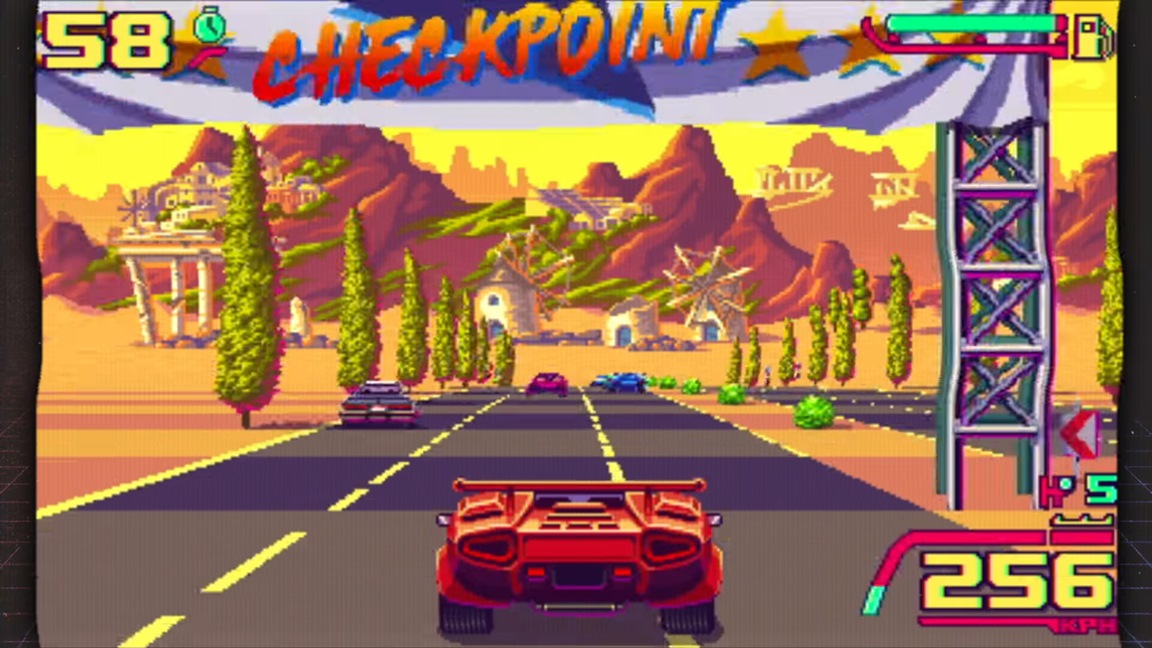 A 2D, third-person racing game, 80's Overdrive was originally planned to be released on the 3DS in Q1/Q2 of this year. However, due to unforeseen circumstances, the small developer team was unable to to meet those expectations. While a release date is still not confirmed, the team have since offered a status update on their progress.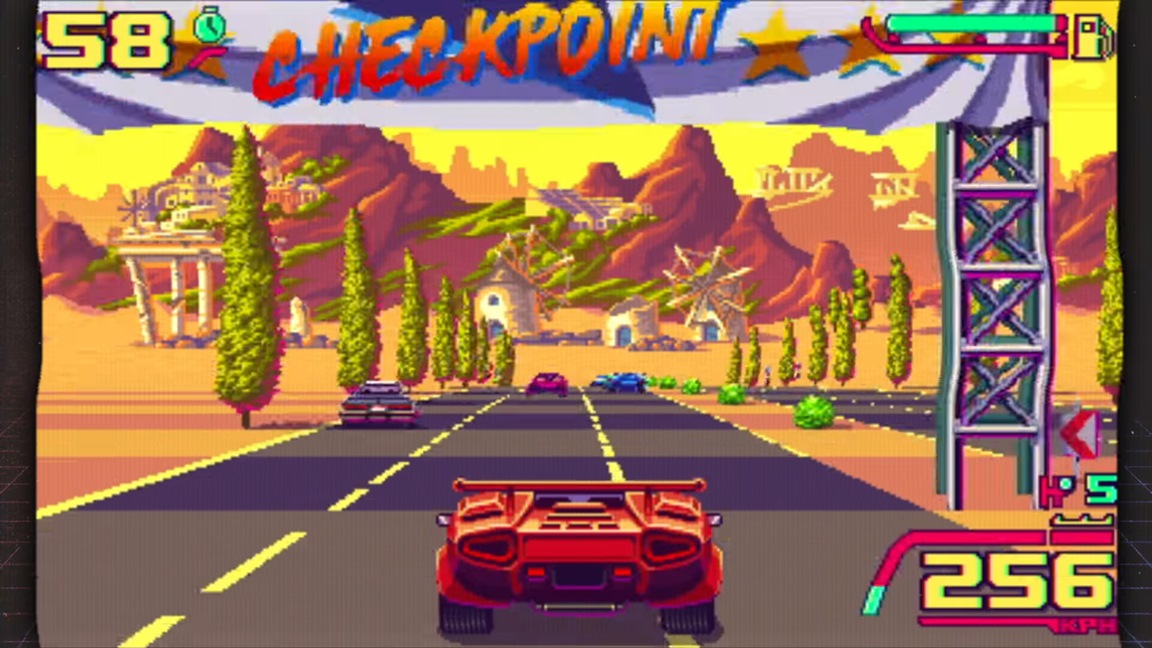 The first actual footage from 80s Overdrive has finally been shown. It may only last for just over a minute, but we're able to really see the racer in action – snazzy music and all.
Here's the clip:
As for when we'll be seeing 80s Overdrive on the eShop, we sadly still have a long ways to go. The developer mentioned on Twitter that the game is targeted for Q1 / Q2 2017.