A Memoir Blue delayed to March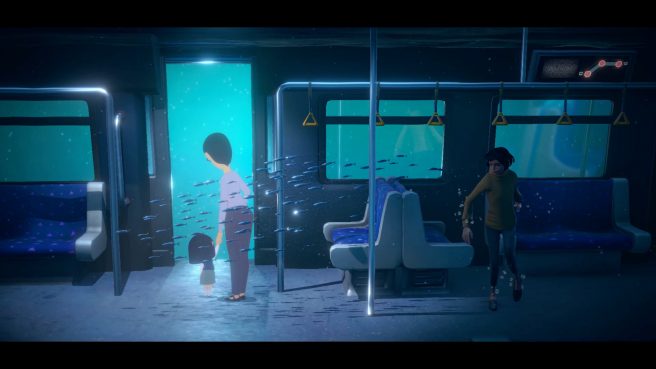 A Memoir Blue, an interactive poem from publisher Annapurna Interactive and developer Cloisters Interactive, has been delayed. The two sides confirmed that the game will now release on March 24, 2022.
A Memoir Blue was announced for Switch last July. In December, it received a February 10 release date. We're looking at a delay by just over a month.
More information about the game can be found below.
From Cloisters Interactive, A Memoir Blue is an interactive poem about a superstar athlete and the all-encompassing love between mother and daughter.

A unique aesthetic combining hand-drawn and 3D art brings Miriam's magical-realist journey to life, as she swims into the depths of her memories. A series of gameplay vignettes blends sacrifice and heartbreak with victory and pride as she reconnects with her inner child and deepens the love she shares with her mother.

Key Features

Dive into Miriam's life—step into her mind and experience her uncovered memories.
Travel through fantastic environments with elegant, unexpected puzzles in an immersive dreamlike world.
Enjoy unique surrealistic storytelling and dramatic cinematic scenes.
Experience a visual feast of light, color, and movement.
Find a trailer for A Memoir Blue below that confirms today's news regarding the delay.
Leave a Reply