Actor hired to wear Donkey Kong costume at 2013 L.A. Zoo event files lawsuit against Nintendo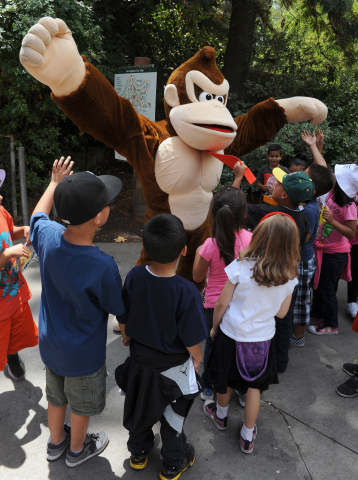 Last year, Nintendo held an event at the Los Angeles Zoo to celebrate the launch of Donkey Kong Country Returns 3D. The company went as far as to hire an actor – Parker Mills – to wear a Donkey Kong costume.
Mills has now filed a lawsuit against Nintendo, claiming that he was denied breaks and was not provided with the required ice pack to cool him down as he talked to zoo guests. The actor's attorneys say that he suffered an aortic dissection and was forced to undergo surgery to implant a permanent heart defibrillator.
Mills' lawsuit ultimately alleges, as reported by the LA Times, "that the company ambassador who was hired to escort him and oversee and control his activities failed to provide the proper oversight."
Nintendo has not yet shared an official comment about the situation.
Leave a Reply